This album exposes the life lessons, experiences and wisdom of exceptional Canadian women with ethnicities spanning over 30 countries. It aims to inspire and encourage people of all walks of life to follow their dreams, fulfill their potential and be the change they wish to see in their community and in the world.
The Brilliant Minded Women Organization and Foundation extends a big thank you all the many generous individuals who contributed to the creation of this album. It could not have been done without them.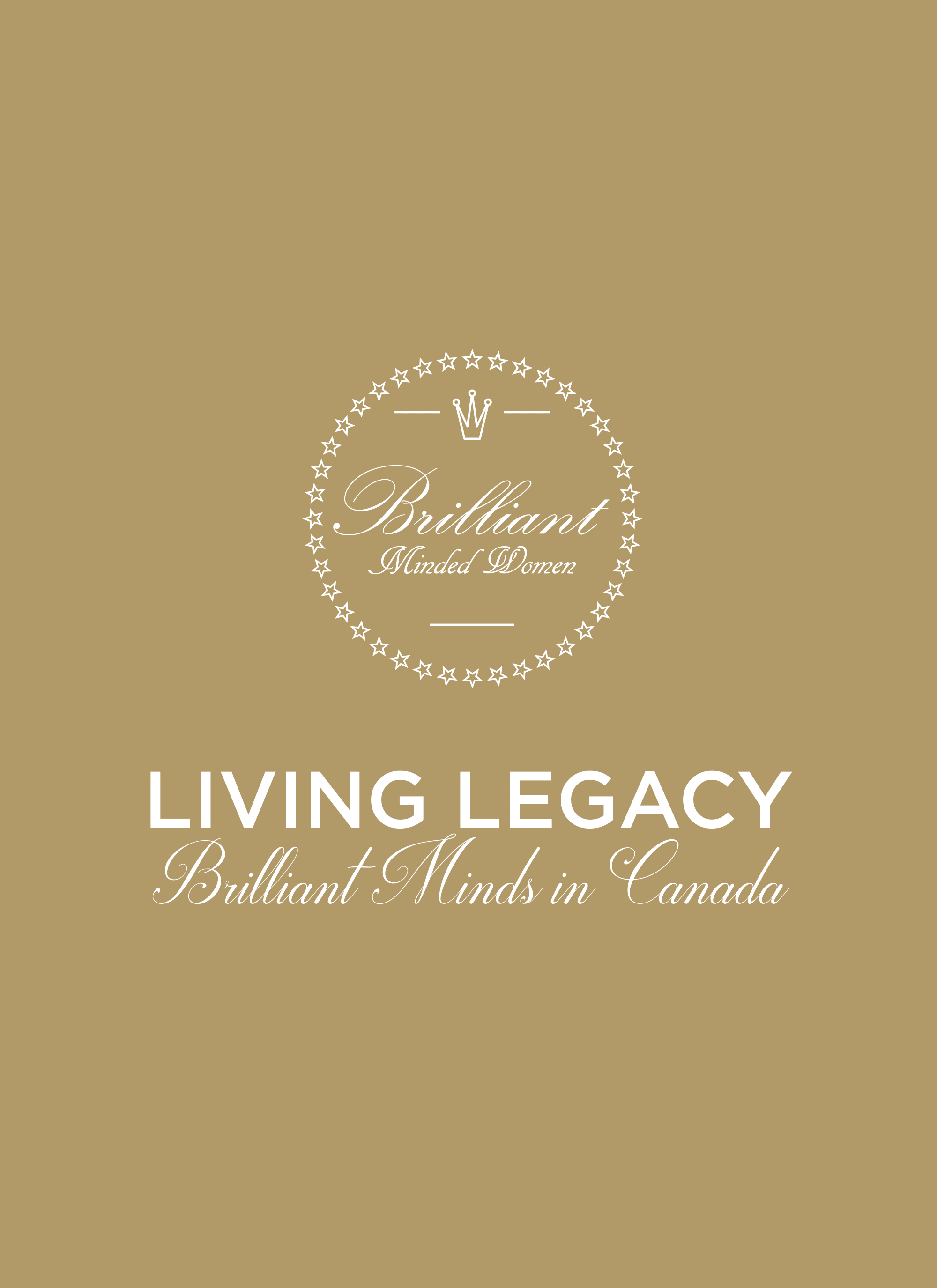 GOAL BEHIND PROMOTING, SELLING & DISTRIBUTING
THE "LIVING LEGACY BRILLIANT MINDS IN CANADA" ALBUM
Our mission as an organization and foundation is to acknowledge the achievements and leadership of women, to support them in the development of their aspirations, and to celebrate how much they matter. The tireless efforts of our team along with countless sponsors and volunteers has enabled us to achieve our objective in a unique, creative and tangible form that is a testament for generations to come.
Raising awareness and inspiring readers through the stories of Brilliant Minds who have been great visionaries and achievers in their respective life and field of work, whilst constantly contributing to promoting the development of society, is the primary goal of this album. The funds raised through the sale and distribution, add on to our relentless efforts to realize our mission as a foundation and to support the noble cause and the long, yet rewarding journey that we have partaken.
The sale of 20,000 printed copies of the first edition of "Living Legacy Brilliant Minds in Canada" Album (English) aims to fulfill:
10 students with $10,000 each, scholarship towards education and mentorship program – $100,000.00
10 students with $5,000 each, scholarship towards education and mentorship program – $50,000.00
10 students with $2,500 each, scholarship towards education and mentorship program – $25,000.00
10 students with $1,000 each, scholarship towards education and mentorship program – $10,000.00
10 students with $500 each, scholarship towards education and mentorship program – $5,000.00
50 students will attend a mentorship program to prepare them for leadership – $5,000.00
Create full time and part-time jobs
Help other Organizations and Foundations to raise funds towards their goals
Cover costs of mentors, coaches, speakers and licensed courses toward leadership skills