BRILLIANT MINDED WOMEN ORGANIZATION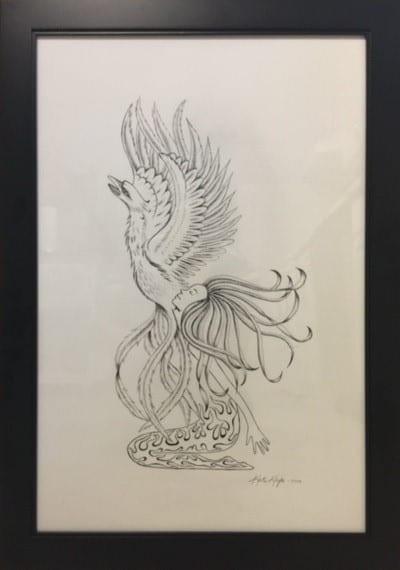 AGATA KLIMCZAK
FOUNDER
At age of 25, Polish Native Agata Klimczak immigrated to Canada. After starting from scratch in an unfamiliar new country, Agata grew into a successful, dynamic leader in network marketing and various businesses.
Agata is a firm believer in creating equal opportunities for women and furthering the development of society by encouraging women to stand tall on their beliefs and nurturing young leaders to pursue their dreams. To create a better world not just in the present but for generations to come is the fuel that keeps her moving.
Today, she's creating new opportunities for women from various nations across Canada, at all stages of their lives through the Brilliant Minded Women Organization and Foundation.
Artist Kate Kiefte's representation of Agata and Brilliant Minded Women Organization and Foundation depicts the journey that these women have undertaken to reach where they are today. Amidst hardships and struggles, unfavourable circumstances and challenges, they have risen like a phoenix from the ashes. Rising only higher and becoming stronger in the solidarity of these strong and courageous women who time and again have stood the test of time. This is a message for all women, to encourage them and to tell them that each one of them is special in her own special way and within her lies the strength million times over to overcome all obstacles and rise and shine!
The Brilliant Minded Women Organization was founded in 2014 by Agata Klimczak as a forum for women visionaries who want more from themselves, over and above their professional and personal lives.
BRILLIANT MINDED WOMEN ORGANIZATION TEAMS
Year 2019
Agata Klimczak
Sanju Ganglani & gang&lani Team
Nihar Khemani
Kelly Pontes
Rita Fragnito
Evelyn Bailey
Iwona Kirejczyk
Aniela Ganczak
Kenneth Michalak
Year 2018
Annual Gala

Agata Klimczak
Nadia Asfour
Izabella Tinc
Iwona Kirejczyk
Aniela Ganczak
Ilona Girzewska
Joanna Klimczak
Sanju Ganglani
Khushbu Mehta
Ailya Bangash
Chad Levesque
Dale Tidd
Evelyn Bailey
Lucja Stec

Latino Concert Toward Funds Raising

Gina Diaz
Natalie Castro
Marcela Aranda
Patrcia Maldonado
Azalea Bucheli
Graciela Lopez
Irma Morales
Myrna Kahan
Miriam Yanqui
Victor Yanqu

VIP Living Legacy Event 

Ilona Girzewska
Joanna Klimczak
Kenneth Michalak
Natalia Jureczek
Izabella Tinc
Year 2017
Agata Klimczak
Iryna Yakovenko
Sanju Ganglani
Ilona Girzewska
Igor Sonin
Walter Powell
Year 2016
Agata Klimczak
Iryna Yakovenko
Year 2015
Agata Klimczak
Maria Jasminez
Joanna Flis
Aleksandra Kurpiel
Isabella Ratajczak – Team Montreal
Anna Wozna – Team Montreal
Year 2014
Agata Klimczak
Mary Morassutti
Nohemie Renaud