BRILLIANT MINDED WOMEN FOUNDATION
The Brilliant Minded Women Foundation came to life in 2016 as a charitable extension of the Brilliant Minded Women Organization (Charity Registration Tax No.
78440 3727 RR0001).
The Brilliant Minded Women Foundation is a charity whose primary focus is to advance post-secondary education by providing publicly available scholarships and bursaries to female students throughout Canada. In addition, our foundation provides coaching and mentorship to the selected students to excel in their academic endeavours. The scholarship program is designed to assist and recognize the efforts and achievements of students who are making a difference in the world around them in small little measures that go a long way in shaping their personal lives and of those of the communities that they contribute to. These individuals have displayed a personal drive to pursue academics, whilst doing their bit for the world to make it a better place.
Our goal is to raise funds to provide scholarships to minimum of
14 young women every year. We are looking for organizations and individuals that are passionate about the cause of young leaders who will at some time be the face of the world, and are willing to support our endeavours with financial contributions.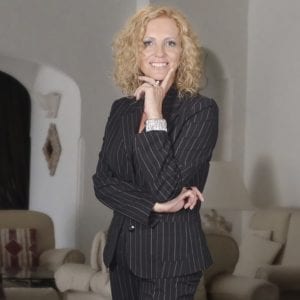 AGATA KLIMCZAK
PRESIDENT & FOUNDER
Agata Klimczak is a founder and CEO of Brilliant Minded Women Organization since 2014. She is also Founder and President of Brilliant Minded Women Foundation. Agata graduated from Tourism and Hospitality Collage in Zywiec and studied early education at Pedagogic University in Czestochowa, Poland. 
Read More
Between 1989 (when she arrived to Canada) and 2008- she become a mother to daughter Joanna and son Patrick; evaluated her Tourism and Hospitality Diploma at Niagara Collage and Educational Institute of the American Hotel and Motel Association; was teaching in the Polish school in St. Catharines; worked for 12 years in the management at the Casino Niagara in the marketing department and she was the owner of Vision in Life cosmetic company. From 2008 Agata grew into a successful, dynamic leader in network marketing industry and in various businesses. Agata is a firm believer in creating equal opportunities for women and furthering the development of society by encouraging women to stand tall on their beliefs and nurturing young leaders to pursue their dreams. To create a better world not just in the present but for generations to come is the fuel that keeps her moving.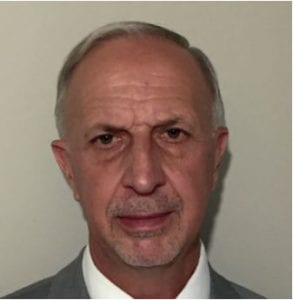 JOHN KIEFTE
DIRECTOR, FUNDRAISING LIVING LEGACY ALBUM
 John Kiefte has a very diverse business background, both domestically and on an international basis.  He has had positions as a president, vice-president, marketing manager, national sales manager and as a director in a number of companies and industries. Having a marketing background, he has introduced a number environmental based products  into the business community. 
Read More
His strengths are in his contacts and relationships, with the skilled ability to synergize the two.  His business acumen has taught him to develop long-term relationships and strategic alliances always striving for integrity and respect. The author of several books and various articles, he brings a great deal of experience and people skills to any organization.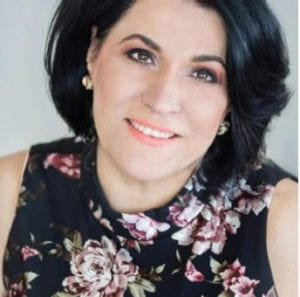 NADIA ASFOUR
DIRECTOR, DONATIONS 
Nadia Asfour was born in Amman, Jordan. After graduating from her studies in Business Administration, she moved to Dubai with her husband, where she resided. When living in Dubai, Nadia worked in the banking industry for 20+ years until she and her family moved to Canada (Mississauga) in 2003. 
Read More
Upon arriving in Canada, she owned and operated two Hero Burger Restaurants in Mississauga and Richmond Hill with her husband for over 10 years. Following a decade in the burger industry, Nadia Asfour open bridal and evening dresses boutique in Streetsville, Mississauga: Nana Couture. Since then, she is participating in many fashion shows and have her collection be seen on several runways and at charitable events where she donates dresses. Some of these events include the Mississauga Fashion Week, Fashion Circuit Series Fashion Show in support of the Trillium Health Partners Hospital & Foundation, and the Philopateer Christian College charitable event. In November 2017, Nadia Asfour was honored with the Business Development and Growth Award by Brilliant Minded Women Organization for her community involvement over the past years. She is excited to continue developing the brand and its impact within her community and expand to other communities as well. Nadia Asfour is featured in the" Living Legacy Brilliant Minds in Canada "documentary album.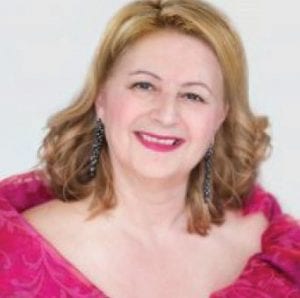 RITA FRAGNITO
TREASURER, SECRETARY
Rita Fragnito is a committed volunteer in her community, a single parent of two and an avid traveler. She was born in Italy and moved to Canada when 8 years old. She completed her degree in Social Work at Ryerson University, and settled in Vancouver where she worked for Vancouver Tourism and the hospitality industry. 
Read More
Years later Rita moved to Niagara Falls with her daughter Amanda and son Dante to pursue her carrier and she is working in management at the Casino Niagara in the Marketing Department for over 20 years. Community service is dear to Rita Fragnito's heart as it has been inspired by her family members. She is on the Executive Board of Club Italia Ladies Auxiliary where she has chaired the Miss Club Italia Ambassador Program for 5 years and mentored several young women. She is also on the Diversity & Inclusion Committee of Niagara Casinos and Down Syndrome Caring Parents Niagara.  Rita Fragnito was awarded the Niagara Falls Volunteer Recognition Award and the Ontario Volunteer Service Award and Brilliant Minded Women Award. She is also a part of the" Living Legacy Brilliant Minds in Canada "documentary album.
IWONA EWA KIREJCZYK
DIRECTOR, SCHOLARSHIP
Iwona Kirejczyk was born in Warsaw, Poland, and is the daughter of Lieutenant Krystyna Puławska – Wolska, who fought during the Warsaw Uprising in German-occupied Poland. In 1990 Iwona Kirejczyk immigrated to Canada with her husband Juliusz and their son, Michael. 
Read More
She is a passionate teacher, holding a Master's degree in Geography from the University of Warsaw, and a Ph.D. from the University of Gdansk in the education of blind and visually impaired children. Iwona  taught geography at the Education Centre for Visually Impaired Children in Warsaw, as an Assistant Professor at the Maria Grzegorzewska University in Warsaw, and as a teacher in Special Education, English as a Second Language, and for students who are visually impaired in the York Catholic District School Board, where she ultimately also became a bridge between the Polish community and English as a Second Language/English Literacy Development programs that helped recent immigrants integrate into Canadian society.Outside of education, Iwona Kirejczyk has volunteered with several Polish initiatives and associations. She is the former President of the Polish Institute of Arts and Sciences – Toronto Branch. Currently, Iwona also participate in the Canadian-Polish Millennium Fund in Toronto, as a Director of Scholarships in the Adam Mickiewicz Foundation and reads Polish literature to blind residents at Copernicus Lodge in Toronto.Iwona is a recipient of Brilliant Minded Women Award and part of the" Living Legacy Brilliant Minds in Canada "documentary album.
ANIELA GANCZAK
DIRECTOR, SCHOLARSHIP
Aniela Ganczak completed her Master of Science in Agriculture from the University of Lublin in 1980 and thereafter worked in Zamosc city, where she first served as an urban planner in the urban planning office and later worked with the city's housing authority as Manager of Environmental Appropriation and Planning.  
Read More
In 1992, Aniela Ganczak immigrated to Canada with her two daughters, Iwona and Magdalena. As a single mother, she quickly joined the ranks of the Polish community, contributing to Radio Maryja, setting up a charity abroad in Poland for impoverished children, and participating in choir. She soon also became president of Ladies of Hope (Koło Pań Nadzieja)—a charitable organization that aids those in need, be it individuals with health needs or vulnerable children and families—an active member of the Canadian-Polish Congress – Toronto Branch, and a Volunteer Coordinator at Copernicus Lodge—a long-term care facility. Aniela is a recipient of Brilliant Minded Women Award and part of the" Living Legacy Brilliant Minds in Canada "documentary album.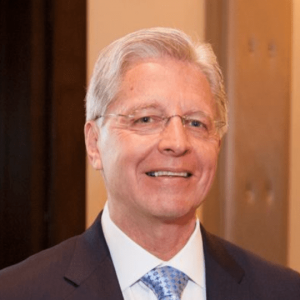 KENNETH MICHALAK
CHARITY ACCOUNTANT
Kenneth Michalak was born and rise in Toronto, Canada. In 1973 he graduated from Wilfrid Laurier University in Waterloo with bachelor degree in business administration and he obtained Certified General Accountant/ Chartered Professional Accountant in 1987. Additionally in 1998 he became Certified Financial Planner. 
Read More
Ken is a father to daughter Lindsay and her husband Andrew. A huge philanthropist and humanitarian. Mentor and inspiration to many students, organizations and charities. Ken Michalak is a recipient of St. Stanislaus Order. He is also a huge wine connoisseur and fisherman, recently was awarded with WSET LEVEL2 AWARD IN WINES.
SANJU GANGLANI
DIRECTOR, MEDIA
Sanju is an entrepreneur, and understands what level of dedication and support is necessary to help make a business successful. Sanju has worked with companies from single person entrepreneurs to fortune 500 companies globally. For over 10 years, gang&lani media has been serving the global business community with offices in Canada, USA and the UK.