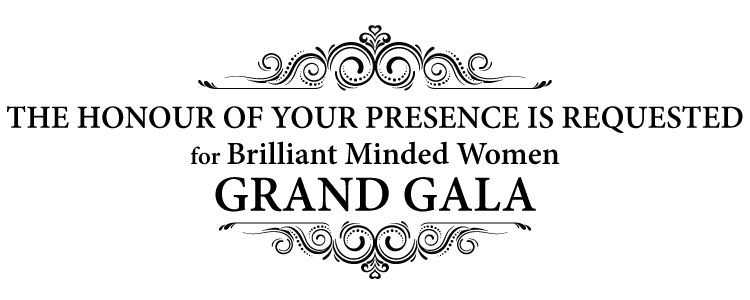 PEARSON CONVENTION CENTER 
2638 STEELES AVE E, BRAMPTON, ON L6T 3L7
I extend heartfelt greetings to all guests who have gathered to celebrate our 2nd annual Brilliant Minded Women Organization Gala Event. It's an exciting time for our organization as we continue to grow, meet and bring inspired people together. We are honored to be able to celebrate the achievements of our amazing Award recipients.
The Brilliant Minded Women Organization is extremely grateful to all sponsors and supporters for their generosity, our event could not have happened without their participation. We are happy to have all ends of the spectrum represented and realize the impact of everyone's participation and the necessity of the roles. We are pleased to provide you with a forum that allows the chance for us to thrive and grow. With your help, we intend to accomplish even more in the years ahead. Finally, a heartfelt thank you, to the 2015 Gala Committee. Your dedication, creativity, and resourcefulness made this evening possible allowing us to create an engaging environment.
Sincerely,
Agata Klimczak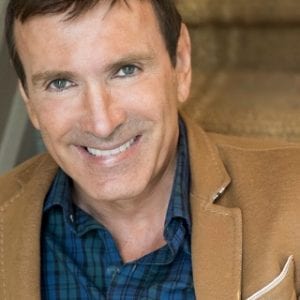 Pierre Lalande
Based in Toronto Canada, and following an early career modeling, Pierre has made numerous appearances in television commercials, fashion magazines, and print media for major labels.
Read More
At a very early age, Pierre evolved into the beauty industry by designing, owning, and operating his own salon, for more than a quarter-century. This is where he honed his craft and developed a finely tuned sense for color. While making regular television broadcast appearances in Canada on the Global Television Network, CTV, and City TV as an Image Designer, he focused his talent and energy on developing a sophisticated line of color cosmetics and hair care products. Pierre and the Lalande Cosmetics product line are well known in the United States as a result of his personal appearances and promotions on the Home Shopping Network over the years.
Margaret Maye
Today she is an eclectic vocalist, a classical singer with both great respect for the past and an enthusiastic embrace of contemporary music. Her musical tastes and boundaries have continued to change and to expand. Passionately dedicated to her work, she is always striving for artistic excellence. This versatile singer and actress is constantly challenging her abilities. In her search for communication and artistic expression, she had explored and established herself as an outstanding performer in various musical styles and genres.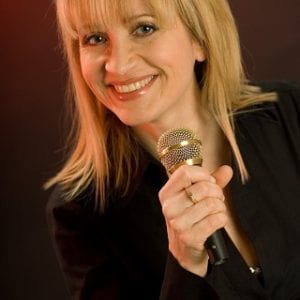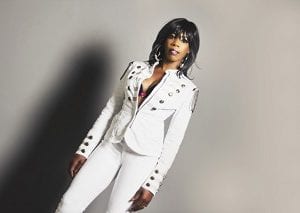 Jay Harmony (aka Jay Davis)
A college professor with a passion for music, Jay Harmony's thirst for anything musical was started in the church. As she honed her singing skills, Jay Harmony received numerous invitations to perform at various events in popular venues including the Rogers Centre, Metro Toronto Convention Centre, the CNE, and Massey Hall. While performing and further developing her talent, Jay began to infuse reggae beats to her R&B songs that proved to be an instant hit with her growing Fan base.
Trishya Perera
Trishya Perera is an aspiring dancer, choreographer, and teacher who found her passion at a very young age. She has been training since the age of four in a range of different forms from classical to urban styles. Specifically in Jazz, Tap, Contemporary, Lyrical, Modern, Pointe, and Hip Hop. She danced competitively, under the direction of Tammy Roberts, in each of those forms for over four years and has won many awards for her performances on stages across Canada and the United States. Trishya graduated from York University from the BFA honours dance program, which allowed her to continue her exploration of the arts. She continued to compete in Hip Hop with a crew called "StyleWize" choreographed and directed by Lineen Doung, who led them to win First Place at a competition in Rhode Island. She most recently had the chance to tour internationally to Doha, Qatar with Creativiva, performing a children's musical "The Little Prince".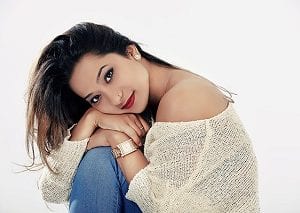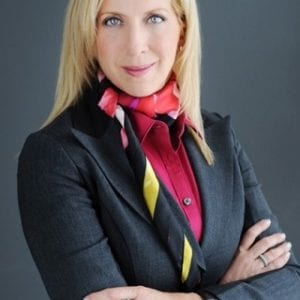 Jody Steinhauer
Lifetime Achievement Award
As President and CBO (Chief Bargain Officer) of the Bargains Group, Jody Steinhauer has mobilized her award-winning discount wholesale and promotional products company to revolutionize the business landscape.
Read More
A winner of the Canadian Woman Entrepreneur of the Year Award, Canada's Top 40 Under 40, and a PROFIT W100 Recipient, Jody Steinhauer uses her network of resources and leveraged buying power to aid every company and not-for-profit agency that she touches to maximize their buying dollar. Since 1988, Jody has grown Bargains Group from her apartment to a multi-million dollar-a-year business. She is also often sought out for speaking engagements due to her successful entrepreneurial business experience, and has been featured in various media outlets, and is an official Huffington Post blogger.
Pioneering her belief of "giving back makes good business sense", Jody is a tireless not-for-profit advocate, and the founder of the national charity, Engage and Change, and its two annual initiatives, Project Winter Survival and Project Water. Through these projects, Engage and Change helps thousands of homeless throughout Toronto and Vancouver survive the extreme weather conditions while engaging and enabling citizens of all ages to donate their time to their local community through sponsored group engagement events. Jody and the Bargains Group also supply hundreds of similar projects across Canada.
Jody's achievements include Toronto Region Board of Trade's Business Leader of the Year Award, Rotman Canadian Woman Entrepreneur of the Year Award, Canada's Top 40 Under 40, Toronto Board of Trade-Business Excellence Award, Kaufman Community Award, FLARE Magazine Volunteer of the Year-two time finalist, PPPC Award for Humanitarian of the Year, Women of Influence Local Hero Award, POWER Mentor Excellence Award, Canada's Most Admired Corporate Culture Award-two time finalist, Canada's Profit W100 Recipient, and recipient of the TD Paul Croutch Award.
Hazel McCallion
Global Excellence Award
McCallion was first elected in November 1978, and is the longest-serving mayor in the city's history, having served for 36 years at the time of her retirement in 2014. Early in her career, a psychic predicted that she would only last for one term of office. Instead, she was a successful candidate in 12 municipal elections, having been acclaimed twice and re-elected 10 other times. Her supporters gave her the nickname "Hurricane Hazel" because of her outspoken political style.
Read More
McCallion began her political career in Streetsville. Her first campaign was in 1964 for the position of deputy reeve. It was unsuccessful, and she later considered herself to be a victim of dirty tricks. Having later been appointed as the chairman of the Streetsville Planning Board, she was elected as deputy reeve in the 1967 election and was appointed reeve in 1968. She was elected as Streetsville's mayor in 1970, serving until 1973. The Town of Streetsville was amalgamated with the Town of Mississauga and the Town of Port Credit to form the City of Mississauga at the beginning of 1974. McCallion advocated unsuccessfully to preserve Streetsville as a separate municipality. In the 1976 municipal election, McCallion won her seat on the Mississauga council by acclamation.
By the time she was elected mayor of Mississauga, she had sat on virtually every committee in Peel Region and the City of Mississauga. She has also served on the executive of many federal and provincial committees and associations.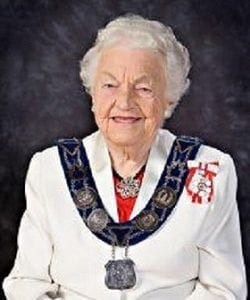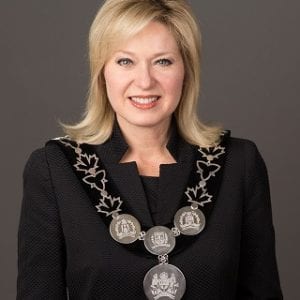 Bonnie Crombie
Political Leadership Award
On October 27, 2014, Bonnie Crombie was elected Mayor of Mississauga. Prior to her election as Mayor, Bonnie served as the Ward 5 City Councillor, and previous to that, as Member of Parliament for Mississauga-Streetsville.
Read More
Before entering public service, Bonnie enjoyed a twenty-year career in business. Bonnie worked for two Fortune 500 companies, including the Walt Disney Corporation and the McDonald's Corporation. She successfully practiced public affairs at the Insurance Bureau of Canada and was later self-employed as an independent public affairs consultant. Bonnie was also a founding partner of Cargo Cosmetics. Outside of her work in the public and private sector, Bonnie has an extensive record of community leadership and volunteer service. Former mayor Hazel McCallion asked Bonnie to serve on the Mississauga Mayor's Taskforce on the Arts; Bonnie was subsequently elected as Vice-Chair of this working group committed to finding sustainable funding for arts and artists. She has also dedicated her time to various charitable and not-for-profit boards, including the Credit Valley Hospital Foundation; Peel Region 11th Division Police Community Liaison Committee; the Canadian and Ontario Brain Injury Association; and Arts Umbrella.
Bonnie has an MBA from York University's Schulich School of Business and earned a Corporate Director's Certificate from the Institute of Corporate Directors at the Rotman School of Management. Bonnie attended St. Michael's College at the University of Toronto, earning an Honours Bachelor of Arts in political science and international relations. Bonnie also studied French immersion at the Paris Sorbonne University.
In January 2012, she was awarded the Queen's Diamond Jubilee Medal for her work in the community. She and her husband Brian have raised three children, Alex, Jonathan, and Natasha, here in Mississauga. Bonnie speaks conversational French and Polish.
Marilyn Field, M.S.M.
Philanthropist Of The Year Award
From early family life in a garage to musician and world-class educator, Marilyn Field, has spent a lifetime as a passionate advocate for discipline, Action, Responsibility, and Excellence in education for Canadian children. Employing artists and teachers to act as mentors, she has engaged 170,000 young people. She is a former student of U of T's Faculty of Music and OISE.
Read More
As a young teacher, Marilyn saw the impact of cutbacks in the arts in public schools, especially for children in priority communities. Her response was to establish DAREarts as a charity for children in 1996. From her teaching experience, Marilyn saw that the arts gave kids the tools to realize their potential as leaders. Then they can navigate any life challenges of poverty, abuse or neglect. For 17 years, DAREarts has been her labour of love despite limited remuneration. Her reward is hearing the children say, "I am DAREarts and I am a Leader": the best paycheque in the world!
DAREarts has become a Canadian cultural education outreach that provides children with an intensive out-of-school immersion in all the arts. Participants, aged 9 through 19, build their confidence, courage and leadership through music, drama, dance, visual arts, architecture, fashion and literature. DAREarts empowers 10,000 children yearly to unlock their potential as leaders and ignite change in their lives and in their communities. International recognition
includes the Nobel Peace Prize's 100th anniversary where Marilyn conducted a choir of children representing 23 countries. She has also served on the boards of Opera Atelier, Toronto Senior Strings, The Ontario Speech Foundation, Theatre Orangeville and the Esprit Orchestra (Chair) plus Chair of the CD project of the Canadian Opera Company. She has also volunteered with the Stratford Festival, Headwaters Arts Festival and Headwaters Health Centre.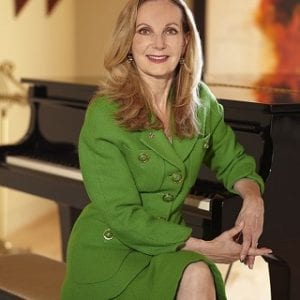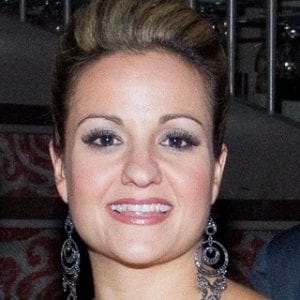 Deborah Bianchi
Charity Of The Year Award
Deborah Bianchi founded Hats Off 2 Kidz™ as her way of giving back to the hospital that saved her life. Thanks to her tremendous support of family and friends, and Canada's largest and most research-intensive hospital dedicated to improving children's health, Deborah today is married with two children of her own. Hats Off 2 Kidz™ has become her trademark for all little kids who have endured many long nights of chemotherapy, losing their hair and having to wear hats or head covers so they can feel better about themselves. This is Deborah's way of saying it's okay to take your hat off and show the world that you made it!
Read More
About Hats off 2 Kidz™ Hats Off 2 Kidz™ is a charitable organization in support of Leukemia Research for the Hospital for Sick Children. Deborah Bianchi founded Hats Off 2 Kidz™ as her way of giving back to the hospital that saved her life. At the tender age of 10, Deborah was diagnosed with ALL (Acute Lymphoblastic Leukemia). For 3 years, she endured challenges a child should never be deserving of. Long days of chemotherapy, radiation, endless poking at her veins, losing her hair several times, and having to wear hats to cover her bald head. The hospital became her home. At the age of 13, she went into remission. Her prayers had been answered!
Sabina M. DeVita
Business Development And Growth Award
Sabina M. DeVita, Ed.D., N.N.C.P., IPSP, CBP has been a long time environmentalist, educator, humanitarian & practitioner. When she became ill in the 1980s, with environmental sensitivities, also known as ecological illness or multiple chemical sensitivities (MCS), she was forced to change her life path dramatically. She experienced many ill effects physically, mentally, and emotionally from environmental and chemical toxicities.
Read More
Her journey to wellness became her life path to helping others where she pursued a career in the healing arts. Sabina has been in private practice for close to 30 years as an eclectic energy psychotherapist/psychologist, registered nutritionist, doctor of natural medicine, and specialized in Energy Kinesiology's.
She founded the DeVita Wellness Institute of Living and Learning, as well as, the Institute of Energy Wellness Studies- a federally recognized wellness institute. Prior to her doctoral work, she was an educator for many years in the public education system as well as a Guidance counselor of five years in an inner-city school assisting troubled & disadvantaged children, along with counseling parents and teachers. Her role entailed many responsibilities in resolving behavioral, learning, and emotional issues as those faced today with (ADD, ADHD children).
Joan John
Self Development Award
Came to Canada a visitor from Jamaica, enrolled in college but could not afford the Overseas Student fees. Visitor Status then turned into that of Illegal Immigrant for a number of years worked at various jobs from cleaning, babysitting, seamstress, trainee designer & the retail Industry. Through resilience and perseverance Joan survived that chapter of her life and because of the struggles that she had faced.
Read More
Joan then went on to work on the inside and outside of the Legal system because of her experience of also being in the Legal System. Joan has risen from the gutters of discrimination, intimidation, and Systematic Justice to obtain Education qualifications as follows:
Diploma in Restorative Justice from Queens University
Certificate in Addiction Studies from Centennial College
Certificate in Adjudication – Boards and Tribunals from The Society of Ontario Adjudicators and Regulators
Certification – Refugee Studies at York University
IBA York University – Political Science
Anna Lopes
Best Community Service Award
Anna Lopes is a full-time property/warehouse Manager for a large printing company in Markham for over 30 years. She is a very compassionate and caring person who is full of life and love. Her greatest passion in life is to make a difference and to touch the hearts of all children that need a simple hug.
Read More
She is also very creative in event planning and making magical moments happen. She is the founder of a nonprofit organization called Million Dollar Smiles …Giving back to society, which she has been running for over 8 years by volunteering most of her spare time. She has brought many smiles and hugs to children dealing with life-threatening illnesses. She and her volunteers whom she calls her Angels have delivered over 200 full-size teddy bear to children that needed a hug at Christmas time. The charity also builds playgrounds for the children in their very own backyard. They have built over 81 playgrounds in the last 6 years and built 56 playgrounds in 2015. Her mission in life is to create a world of giving and contributing to our community.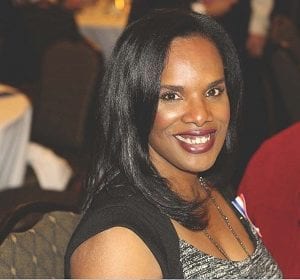 Marcia Brown
Best Community Service Award
Marcia Brown founded Trust 15 Youth Community Support Organization in 2011. She started her career with the Toronto District School Board as an Educational Assistant in 2005. She has been working diligently to educate, mentor, and inspire the young men and women in her community ever since.
Marcia recognized that there was a significant need in her community for a place where youth could come and feel safe and accepted, and receive much-needed support. So she decided to walk from door-to-door in the neighborhood asking parents if they would allow their children to participate in this enriching after-school program.
Jolana Morgensten
Volunteer Of The Year Award
I came to Canada in 1981 and started my adventure into the new world by having the opportunity of obtaining a job as a travel consultant which resulted in me working with the Polish community. On the other hand, I had a very emotional interest in the artistic world that started when I was a child. That was one of the reasons I got very quickly involved in polish artistic community by arranging groups for different polish events like art exhibits, promotion meetings for writers, poets, travelers, etc. This knowledge and experience have enabled me to have a valuable relationship with Polish politicians, actors, writers, and various artistic people.
Read More
Being elected President of Polish Canadian Society Of Theatre has been an honorable award. Although I find my travel consulting still plays a major role in my life. I am excited and proud of my volunteer accomplishments within the Polish community.
I feel my achievements since arriving in Canada have been valuable throughout my life together with meeting a variety of people, helping them, and increasing the relationship between Canadians and Polish Society.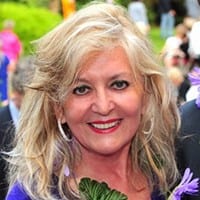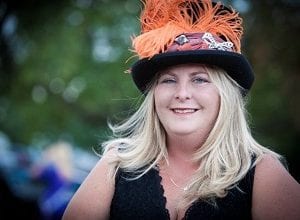 Leslie Silvestri
Volunteer Of The Year Award
Leslie Silvestri has been working in the health care sector for over 25 years as a nurse. She is a well sought after consultant provincially, offering support and advocacy to families while respecting the individual personally and their bodily integrity. Attention to detail and reflective practice has been a very important part of her delivery of service and knowledge.
Leslie is a co-host of the radio show Living in Synergy featured on Connect me radio. The hosts of this show strive to bring all the parts of life together to make you whole- focusing on health and wellness.
Magdalena Gessler
Mind, Body and Spirit Award
Magdalena Gessler née Ikonowicz (born July 10, 1953) is a Polish television personality, restaurateur, and painter. Gessler is known for presenting TV program Kuchenne rewolucje (Polish version of Kitchen Nightmares) and judging in MasterChef. Born in Poland to an Italian-Polish father Mirosław Ikonowicz and a Russian mother Olga Borkowska, Magda Gessler grew up in Sofia. Her father was a journalist and mother was a chef. In 1972 Gessler settled in Madrid, where she graduated from the Academy of Fine Arts. In the 1980s she married German journalist Volkhart Müller. After his death, Magda Gessler returned to Poland and married Polish restaurateur Piotr Gessler. Her current partner is a Polish – Canadian doctor, Waldemar Kozerawski. Gessler has three children: Tadeusz, Mikołaj, and Lara. Her restaurants include Zielnik Cafe, U Fukiera, Słodki… Słony, Ale Gloria, Venezia, Jadka (all in Warsaw), Polka in Żelazowa Wola, and Kryształowa in Katowice.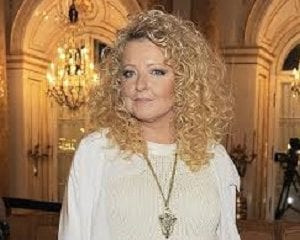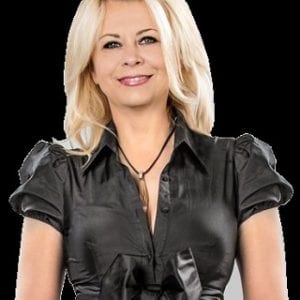 Danuta Domurad
Mind,Body And Spirit Award
Danuta Domurad started her journey in holistic wellness in 1993 by becoming a weight loss coach with a new concept of cellular nutrition. (Cellular nutrition concept was created to improve cell membrane absorption. Cellular nutrition is a High voltage supplement to improve absorption. When cells are getting oxygen and nutrients the mitochondria activity is improved and they produce energy, cell communication is improved and cells are in growth not in defense. Genes are the blueprints to produce healthy proteins and the environment is impacting this process. Bioactive ingredients, high voltage herbs, fruits, roots, vegetables, seeds, and nuts are key components to nourish our cells. Regenerating villi in the small intestine and unflagging them from pathogens and toxins to activate vitamins and minerals absorption is the key. That in 1993 was a new concept no one was talking about. People were cutting calories but they were, even more, depleting the body from nutrients. People were gaining weight because of malnutrition, toxicity, and stress. Proper nourishment is one of the key factors.)
Read More
In 2006, she was introduced to quantum mechanics and started her journey learning Quantum Biofeedback technology and got her certificate as a Quantum Biofeedback Technician. A year after becoming a certified Quantum Biofeedback Technician, she had opened her Reverse Aging Wellness Clinic and has been successfully running it since then.
She understands that maintaining youth is related to reversing processes causing aging which are toxicity and acidity. That emotional, mental, and spiritual toxicities are the main causes of illnesses.
She created a wide array of Integrative sessions under one roof in her Holistic Wellness Clinic to educate and change the lives of men and women across the GTA one person at a time.
Danuta is passionate about her work and she is expanding her services into meditation, yoga, and mind reprogramming workshops, as well as crystal healing, superfoods, an organic nutrition bar, tai chi, and qi gong. She is planning to do transformational programs for both men and women to empower them and their families.
Maria Nowotarska
Arts And Entertainment Award
Polish theatre, television and film actress. She graduated from the Cracow Theatre School, and then for 33 years performed at the Slowacki Theatre in Krakow, playing many important roles in the repertoire of comedy and drama. She also played on television and films. One of her most important roles was that of Andrzejowa Korczyńska in the film adaptation of the famous Polish novel "At the Niemen River".
Read More
Maria Nowotarska immigrated to Canada as a recognized Polish actress and settled in Toronto. After one year she had created a theatre called The Salon of Poetry, Music, and Theatre, which over 24 years staged more than 100 performances. The Salon has become the largest, longest-running, and the richest in the number of performances of any Polish theatre abroad. Its repertoire consists of music, songs, dance, poetry, and prose. The performances which range from dramas, musicals, cabarets to theater's pieces often include a large cast.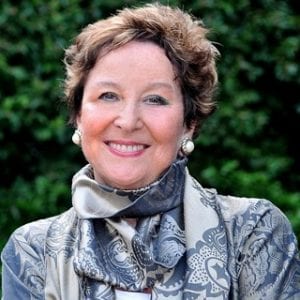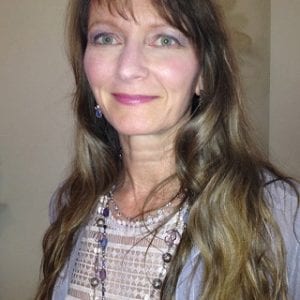 Helena Kameka
Resilience Award
Helena Kameka is President of the Canadian Centre for Abuse Awareness, a national, charitable organization that helps over 200,000 people every year. She has been a strong administrative influence within the agency since April 2008. Coming from a corporate background in marketing and advertising, Ms. Kameka is currently helping to transition the charity to a new level, which will enable it to help even more people and in more ways than ever before.
Read More
Previous to her corporate experience, Helena Kameka enjoyed much success as a musical artist. A two-time Canadian Country Music Award winner and Juno nominee, Helena toured around the world and also performed on numerous radio and television shows including "Good Morning America", and has also had the pleasure of working with people like Shania Twain and Roch Voisine. She performed for United Nations soldiers between 1991 and 1995 in Bosnia, Egypt, Cyprus, Israel, and Germany.
Helena has been very involved as a volunteer in men's and women's prisons for the past 14 years, as well as a spiritual healing and recovery workshop for adult survivors for the last 8 years with Ellen Campbell. She is a Certified Practical Minister and is also the Worship Director at her home church.
Joanna Klimczak – Rhode Scholar
Student Of The Year Award
Joanna Klimczak, a native of Niagara Falls, is an entrepreneur with a passion for leveraging business, technology, and innovation to solve social problems. In high school, following her term as Miss Teen All Canadian, she created Hand in Hand, an organization that adopted two villages in India and Sierra Leone and operated in eight countries to empower youth and help children around the world gain access to education.
Read More
Later, she studied International Management at McGill. During that time, she co-founded MyVision, a global student network mentored by Nobel Laureate, Muhammad Yunus, aimed at cultivating social entrepreneurs. Its members challenge students to rethink business as usual, and they provide students with the tools they seek to build companies that change the world. Founded in 2012, in three years, the network has grown to having over 2000 members, powering thirteen social businesses, in seventeen chapters, located in ten different countries. Upon graduating in 2014 at the top of her class, Joanna received the Scarlet Key Award for her research and resulting co-creation of an academic Concentration in Social Business and Enterprise. Meanwhile, she became a business analyst at C432 management-consulting firm, where she provided high-level strategy development and business planning support to institutions, companies, and individuals interested in making a difference through private sector investment and job creation in Haiti. Moreover, Joanna speaks five languages, is a competitive dancer and an avid runner, having recently completed a half marathon on the Great Wall of China.
As a whole, these experiences led Joanna to being honoured with a coveted Rhodes Scholarship on which she is now studying law at Oxford University.