CHERYL FRANCIS
Consul General of St. Lucia in Toronto
ITALO ACHA
Consul General of Peru in Toronto
MAURIZIO BEVILACQUA
Mayor of Vaughan
JILL DUNLOP
Associate Minister of Children & Women's Issues
MAREK KRAMARSKI GCCSTS
Grand Prior of Poland Deputy Grand Master
MACIEJ KALISKI GCCSTS
Grand Prior of Canada
JACEK ZYRKOWSKI GCCSTS
Prior of Malopolska
KAROLINA WILLMAN – DURALSKA
First Secretary Embassy of the Republic of Poland in Ottawa
MARKUS HASELRIEDER
Global Networker & Philanthropist
Tanya Chernova
Awarded Top 100 Most Powerful Women in Canada (WXN & Financial Post), and Iconic Women Leaders of the Decade Envisioning a United World by the Women's Global Economic Forum, Tanya Chernova is an engaging and charismatic expert in human behaviour, award-winning speaker, business coach and #1 best-selling author who has inspired countless individuals in over 60 countries around the world. She has pioneered the groundbreaking global empowerment organization Courageous Living and PNRT (Progressive Neural Resolution Therapy), a revolutionary and proven means of overcoming subconscious barriers and maximizing individual potential.
Read More
Tanya began her career in health and wellness and became an internationally awarded entrepreneur at the age of 27 when she built her own brand of non-surgical facelift products, reaching 1 million dollars in sales in her first year. Her degrees in business, neuropsychology, and dozens of teaching certificates in business development, combined with her vast expertise in human behavior and the realm of neuroscience, make her uniquely suited to help entrepreneurs and their teams achieve breakthroughs in any work environment. Experience a fresh, engaging, and scientifically proven approach to creating change and accelerating success.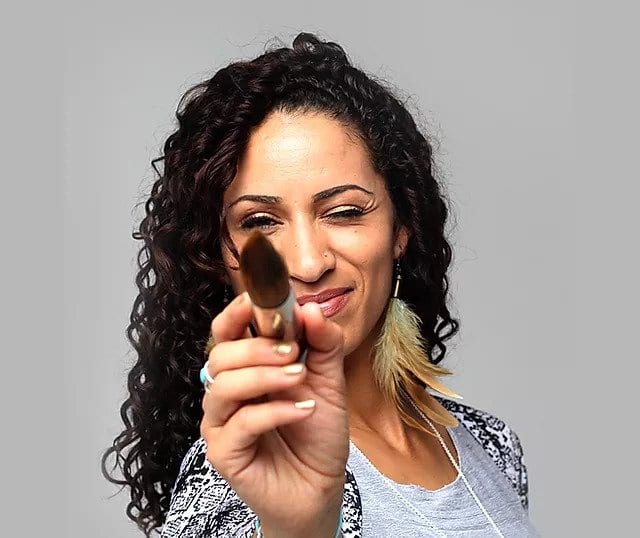 Evelyn Bailey
Evelyn Bailey is an International Artist who's profession centers around the use of visual arts to anchor people to powerful visions.
Creator of EVALUATION, Evelyn believes Art is the most powerful form of communication. Her focus is to use art as the #1 tool for human connection and self-awareness.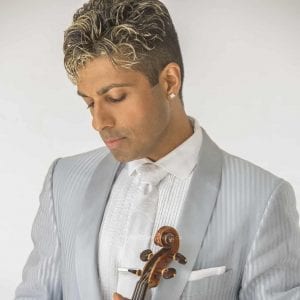 Grenville Pinto
Born in Hamilton, Ontario, Canada, Grenville (a.k.a. 'G') has been playing the violin since the age of seven. His musical abilities have been nurtured from a young age with continuous recitals and performances that have resulted in his love for the stage and entertaining others. He comes from a musical family, with his mother playing and teaching piano, his father who sings, and two sisters who are professional pianists and accompany Grenville regularly.
Read More
G was classically trained under the Royal Conservatory of Music, and was a member of the Hamilton Philharmonic Orchestra. While continuing his musical studies, he also earned an Honours Bachelor of Commerce Degree from McMaster University. In his hometown, G was an altar boy for 10 years, a runway model for Beaumonde Productions and part of the disc jockey group, Dynamic Tension. These experiences have contributed to Grenville's sound religious roots, versatility and showmanship.
G now resides in Toronto and performs professionally across North America and Internationally for special events and concerts. His wide repertoire of music, bubbling personality, and love for entertaining others, are just a few reasons that make him a perfect addition to any special event!
Group of Ballerina Dancers, I.D.A.
I.D.A is a classical ballet school that offers private and semi-private lessons, as well as small classroom settings for beginner's ballet. The school also offers a pre-professional/professional ballet program, where the focus is on training ballet dancers in renowned Russian, Vaganova based methods.
Read More
Our dedicated and disciplined students have gone on to attend highly prestigious summer programs and schools such as Canada's National Ballet School, Paris Opera Ballet School, American Ballet Theatre Youth Program, The School of American Ballet, and The Royal Ballet School. Ida is extremely proud of the growth and progression of not only her school but also her students. She takes pride in training her students and preparing them for any direction in life they may choose – whether it's a professional dance company, a leader in the business world, or an entrepreneur themselves.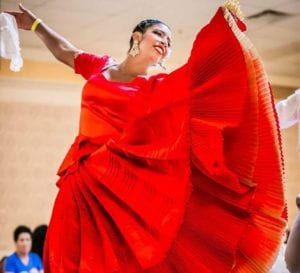 Margaret Cordova
Brilliant Minded Women's Student of the Year, is a folkloric dancer of Marinera Norteña, one of Peru's most popular dances. Since debuting at a Toronto church in October 2015, Margaret went on to perform in numerous events, as well as compete in different cities all over Canada. Her amazing talent and elegancy as a dancer made her Campeona Juvenil in Montreal and Ottawa.
Read More
Both dancers belong to Así Baila Perú!, a Peruvian dance group and academy directed by Katherine Adrianzen, a Marinera Norteña World Champion. The group is dedicated to promoting Peruvian culture though various types of dances and prepares its members for dance competitions, events, and group presentations. The academy has been applauded and congratulated countless times for its spectacular performances and lovable members.
Arnold Cordova
Margaret's younger brother, is also a dancer of Marinera Norteña, having won his share of titles as well. Most recently being Campeon Junior in Toronto this year and winning the 2019 First Pan American Star Award. Arnold has also participated in numerous dance competitions in the United States, and because of his talent and consistency, has been on podium in all US competitions he participated in 2019.
Read More
Both dancers belong to Así Baila Perú!, a Peruvian dance group and academy directed by Katherine Adrianzen, a Marinera Norteña World Champion. The group is dedicated to promoting Peruvian culture though various types of dances and prepares its members for dance competitions, events, and group presentations. The academy has been applauded and congratulated countless times for its spectacular performances and lovable members.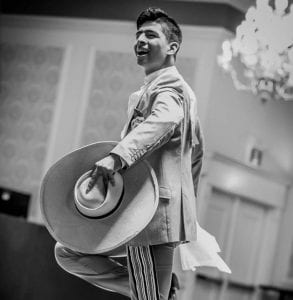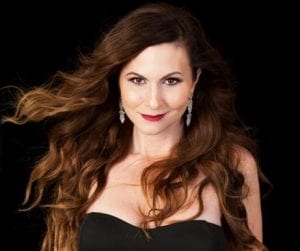 Tonia Evans Cianciulli
Is a multifaceted concert artist, enchanting her audiences across North America with her signature programs. Tonia is in high demand as a keynote performer for high profile events such as the Metro Toronto Police Chiefs Gala and the Miami Ball, and is a frequent performer at Toronto's Casa Loma. Tonia uses her voice as an access to human vulnerability, to rally the support of her audiences at niche events for meaningful causes.  
Read More
Born in Newfoundland, Tonia embarked on a journey to celebrate her rich cultural roots by reviving the life and legacy of Newfoundland's first international opera singer, Georgina Stirling (1867-1935), aka, Nightingale of the North. Her concert program, Nightingale Sings, has been toured extensively across the province of Newfoundland, in Toronto, Ottawa, Miami and beyond. In 2018 she was awarded a Canada Council for the Arts grant for this noteworthy and historical work. Tonia now celebrates the publishing of her debut book by Flanker Press Ltd., 'The Heart's Obsession – An Intimate Biography of Newfoundland Songstress Georgina Stirling' has received early praise from Alan Doyle of Great Big Sea and Opera Canada Magazine. The release of her book was in tandem with a double record release with Newfoundland's Citadel House label. Praised by CBC for shining a spotlight on two of the province's most renowned musicians.
Ivan Komarenko
Urodził się w miejscowości Niżnia-Ilimsk, jest pierwszym synem pół Rosjanki i pół Koreanki (Galiny Stiepanowej) oraz Gruzina. W dzieciństwie, z powodu konfliktu rodziców, wyprowadził się z matką do Rudnogorska, gdzie mieszkali jego dziadkowie. Ma przyrodniego brata Siergieja z drugiego małżeństwa matki, które również zakończyło się rozwodem. W wieku ośmiu lat trafił do szpitala wskutek wyziębienia organizmu po wpadnięciu do studzienki kanalizacyjnej. Mając 14 lat, występował publicznie w miejskim domu kultury na dyskotekach, grając z zespołem "Metronom" pochodzącym z Karagandy. 
Read More
W 1991 wyprowadził się z domu rodzinnego i rozpoczął naukę w Średniej Szkole Muzycznej w Bracku na wydziale instrumentów dętych, gdzie ćwiczył grę na trąbce. Również w 1991 przyjechał do Polski na pielgrzymkę Jana Pawła II . Postanowił zamieszkać w kraju, jednak przez brak odpowiedniej wizy musiał wracać do Rosji. Po pewnym czasie zamieszkał w podwarszawskich Laskach, gdzie – w zamian za jedzenie i ubranie – opiekował się podopiecznymi Zakładu dla Niewidomych. W wieku 17 lat przeniósł się do Irkucka, gdzie uczył się na wydziale piosenki estradowej . Później wyjechał do Moskwy, gdzie opiekował się przyjaciółką chorującą na stwardnienie rozsiane[2]. Następnie przeprowadził się do Polski, gdzie przez rok uczęszczał do szkoły języka polskiego dla cudzoziemców we Wrocławiu, a po jej ukończeniu podjął studia na Wydziale Filologii Języka Polskiego Uniwersytetu Warszawskiego. Na piątym roku studiów powrócił do śpiewania, równolegle rozpoczął naukę w trzyletnim studium muzycznym na wydziale piosenki estradowej. W 2009 roku zrzekł się rosyjskiego obywatelstwa stając się bezpaństwowcem[3]. W 2010 otrzymał polskie obywatelstwo. W 2002 dołączył do zespołu Ivan i Delfin, którego został wokalistą. W 2005 z piosenką "Czarna dziewczyna" reprezentowali Polskę w 50. Konkursie Piosenki Eurowizji w Kijowie. W maju wystąpili w półfinale konkursu i zajęli 11. miejsce, przez co nie zakwalifikowali się do finału. Do awansu zabrakło mu czterech punktów. W lutym 2007 odszedł z zespołu, chcąc skupić się na karierze solowej. W 2003 zajął drugie miejsce w konkursie "Drzwi do kariery" organizowanym przez Michała Wiśniewskiego w ramach programu TVN Jestem jaki jestem. W 2009 wystąpił na XLVI Krajowym Festiwalu Piosenki Polskiej w Opolu. W 2010 wydał pierwszy, solowy album studyjny pt. Tango Saute. W 2013 wspólnie z kanadyjską fotografką Maggie Habiedą zorganizował międzynarodowy koncert Colours of Love w Toronto, wspierany przez Konsula Generalnego RP Grzegorza Morawskiego oraz kanadyjskiego Ministra Multikulturalizmu Tima Uppala. Przedsięwzięcie zostało nagrodzone listem gratulacyjnym od premiera Kanady, Stephena Harpera. W 2014 wydał drugi, solowy album studyjny pt. Sens życia. W 2015 wspólnie z zespołem No Logo nagrał utwór "I chociaż ptaki odleciały" na rzecz pojednania narodów Europy, Ukrainy i Rosji. Do piosenki został zrealizowany teledysk, który nakręcono w Berlinie, Kijowie, Moskwie, Warszawie oraz w Sejnach. W 2016 zaprezentował piosenkę "That's What Papa Said" (polskojęzyczna wersja utworu – "Tak mówił Papież"), którą nagrał we współpracy z dziećmi z Afryki. Utwór dedykowany jest papieżowi Janowi Pawłowi II oraz Nelsonowi Mandeli. W tym samym roku wystąpił z afrykańskimi dziećmi na Światowych Dniach Młodzieży w Krakowie. Przez kilka lat uczył się tańca nowoczesnego; Grał Saszę Maksymowicza w serialu TVP2 M jak miłość (2004–2005). Był finalistą piątej edycji programu rozrywkowego TVN Taniec z gwiazdami (2007) i zwyciężył w pierwszej edycji programu Polsatu Tylko nas dwoje (2010), partnerując prezenterce pogody Paulinie Sykut. W nagrodę otrzymali m.in. medal od Artura Partyki i wycieczkę do Ameryki Południowej.
achievement AWARDS
Brilliant Minded Women Achievement Award Ceremony for the Recipients in  14 Categories from Years 2014-2018
HONORABLE LIFE TIME ACHIEVEMENT AWARD
LIFETIME ACHIEVEMENT AWARD
Dr. Jean Augustine

Yvonne Bogorya – Buczkowski

Iwona Ewa Kirejczyk

Dauna Jones Simmonds

Jody Steinhauer
Johanne Belanger

Margaret Bonikowska

Tanya Chernova

Ghada Hamadani

Fran Rider
BEST COMMUNITY SERVICE AWARD
Marcia Brown

Theresa Dugwell

Aniela Ganczak

Teresa Klimushko

Anna Lopes

Tania Malak

Iwona Malinowski

Tracey Moore

Mona Amine Osman

Nesrin Thabet

Beata Wecek & Edyta Jodelka
CHARITY OF THE YEAR AWARD
Enza Tiberi Checchia

Maria Esteves

Henah Ji

Lucja Stec

Svetlana Sonia Vaknin
VOLUNTEER OF THE YEAR AWARD
Anne Balaban

Cozette Dagher

Sheri Majdpour

Doaa Mohsen

Jolanta Morgenstern

Lesley Page

Krystyna Piotrowska

Leslie Silvestri

Izabella Tinc

Iryna Yakovenko
PHILANTHROPIST OF THE YEAR AWARD
Marilyn Field

Rita Fragnito

Saliena Ganglani

Bogumila Golebiowska

Carmela Kapeleris

Josie Morand Wdowiak

Marsha Pereira

Ellen Schwartz

Nadine Spencer
POLITICAL LEADERSHIP AWARD
Carolyn Bennett

Bonnie Crombie

Nita Kang

Iqra Khalid

Dipika Damerla

Joyce Morocco
Joanne Andros

Rosanna Penilla Bharucha

Cozette Dagher

Ilona Girzewska

Freda Iordanous

Dorota Jakubowska

Alessandra Piccolo

Magdalena Stoch

Samra Zafar
BUSINESS DEVELOPMENT & GROWTH AWARD
Nadia Asfour

Laura Arci

Jane Katkova Brown

Rinku Deswal

Sabina DeVita

Lena Guirguis

Linda Leatherdale

Rain Liu

Meni Mancini

Kathia St Victor
ART & ENTERTAINMENT AWARD
Patti Jannetta Baker

Keya Bayramova

Maggie Habieda

Beata Kaas

Kristina Kulikova

Kinga Mitrowska

Maria Nowotarska

Marta Pozniakowski

Tina Tehranchian

Andrea Trentadue

Agata Wisniewski
Josephine Auciello

Angela DeMontigny

Danuta Domurad

Ida Gerasolo

Tabi Moazzam

Gabriela Nowak

Klementina Rys

Carol Starr Tylor

Shirley Wu
Graziella Milosavlevic

Maria Dubicki

Helen Nejmeh

Mariya Tarasio

Susan Woods
STUDENT OF THE YEAR AWARD
Natalie Castro Diaz

Margaret Cordova

Natalia Jureczek

Joanna Klimczak