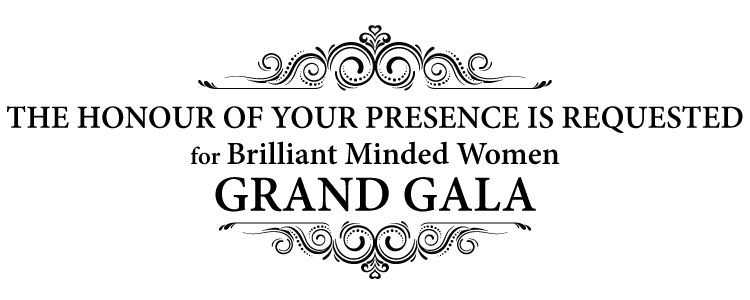 RIVIERA EVENTS & CONVENTION CENTER
2800 HWY 7, CONCORD, ON L4K 1W8
Light up the night and celebrate with us!
The honor of your presence is requested on an evening to celebrate
outstanding Women that have made significant contributions to our society.
Please join us at the 2022 Brilliant Minded Women Organization and Foundation Annual Awards Gala, taking place Saturday, November 12 that the Riviera Event Space Convention Center in Vaughan, On.
It is shaping up to be quite the event with several government officials and
dignitaries as a part of one thousand distinguished guests.
An evening including a 6-course meal, open bar, live entertainment, sponsors acknowledgment,
dance and amazing gifts.
Brilliant Minded Women Organization and Foundation are looking forward to hearing from you.
This is the night to be inspired!
For sponsors, corporate packages, and tickets, please
call: 905-380-3597
Email:
brilliantmindedorg@gmail.com
agataklimczak@hotmail.com
The Brilliant Minded Women Organization and Foundation are thankful to their kind and generous sponsors. Donations and belief from generous people like you help us in realising our mission to help the bright individuals who want to make a difference to the world around them.
We would like to extend our heartfelt thank you for your commitment towards the noble cause of uplifting the society through opportunities to pursue dreams and vision for a better world. Our efforts have met with success due to the relentless support of sponsors like you and we will continue to strive to realize our goal making it a worldwide goal and reality. We believe, Together We Can make this world a better place.