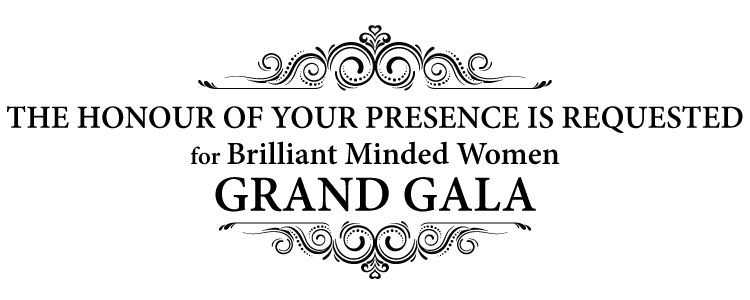 PEARSON CONVENTION CENTER 
2638 STEELES AVE E, BRAMPTON, ON L6T 3L7
I extend heartfelt greetings to all guests who have gathered to celebrate our 3rd annual Brilliant Minded Women Organization & Foundation Gala Event. It's an exciting time for our organization, as we continue to grow, meet and bring inspired people together. We are honored to be able to celebrate the achievements of our amazing Award recipients.
Brilliant Minded Women Organization & Foundation is extremely grateful to all sponsors and supporters for their generosity, our event could not have happened without their participation. We are happy to have all ends of the spectrum represented and realize the impact of everyone's participation and the necessity of the roles. We are pleased to provide you with a forum that allows the chance for us to thrive and grow. With your help, we intend to accomplish even more in the years ahead. Finally, a heartfelt thank you, to the 2016 Gala Committee. Your dedication, creativity, and resourcefulness made this evening possible allowing us to create an engaging environment.
Sincerely,
Agata Klimczak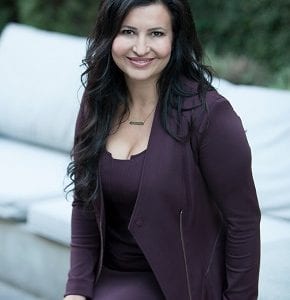 Tanya Chernova
Brilliant Minded Women Foundation Scholarship Ambassador
"Tanya has the unique ability to get people excited about taking ownership for making positive changes in the workplace as well as their personal lives. I have seen over 500 different speakers in the last 25 years and Tanya is the best I have ever seen. Tanya's training has been instrumental in transforming our Customer Service department into our biggest asset as a company." – Bob Herzog – President, Bullet (Miami, FL).
Read More
Tanya Chernova is an accomplished, inspiring, and passionate professional speaker and coach who has presented before audiences in over 30 countries.
On December 4th, 2013, Tanya was awarded Top 100 Most Powerful Women in Canada as a trendsetter and trailblazer for her proven track record for transforming companies and people with the mindset, skillset, and systems to succeed. Click here to see Top 100 Business savvy, analytical, and street smart, she understands how to help people be their best and what it takes to make a business work. Her engaging and insightful breakthrough presentations are in the area of Business Growth, Emotional Intelligence, and Empowerment. Over 30 topics that include: Embracing Change, Communicating with Diplomacy, Leading with E.I., Power Speaking, Resilience under Pressure and Vision for Success are timely, pertinent – and known for having a direct impact on bottom-line results.
Yvonne Bogoria – Buczkowski
Dr. Yvonne Bogorya-Buczkowski was vice-president of the Canadian Polish Research Institute for many years. She was also president of the Polish Canadian Women's' Federation and vice-president of the Provincial Council of Women. Dr. Bogorya was appointed by the Canadian Polish Congress as a delegate to the Board of Canadian Ethnocultural Council where she served as director for three terms. She is a long-standing member of the Canadian Ethnic Media and Artists Club (CEEMA) and author of many articles published in Canada, the US, England. Currently, she works for the Ontario Government as an Inspector at the Private Career Colleges Branch, Ministry of Training, Colleges, and Universities. She also teaches part-time at the University of Toronto and was an Associate Professor of Management at the Canadian School of Management in Toronto. Active in the community for the past 25 years; Yvonne is a recipient of the Queen Elizabeth II Golden Jubilee Award and the Order of "Polonia Restituta".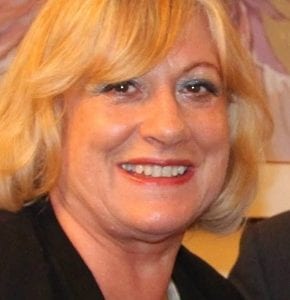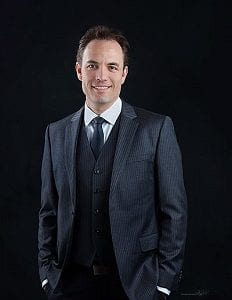 Christopher Mei
I have a deep-seeded passion for a live-action environment and The Weather Network is that at times. The weather always changes so there cannot be any teleprompting. I am a CMOS endorsed weather host and bring my 'A' game every day to a morning audience in Vancouver, British Columbia as well as a dialed-in audience coast-to-coast.
Read More
I am responsible for the understanding and dissemination of all-weather trends, anomalies, and current events. I use every available technology to present the best possible story anywhere on television. My goal is always to strive for the easiest to understand the story so that no matter who you are or what your level of understanding of the weather is, you will walk away from my presentation understanding what is happening and how to prepare for it. I fuse a calculated combination of poise and urgency with humor and open candor so that I am a show for the "every-person".
Anna Wojcik
Anna Wojcik is a seventeen-year-old Polish-Canadian soprano born in Toronto. She is currently a senior in Cawthra Park Secondary School's vocal program. At the age of nine, she started taking vocal lessons with Mrs. Kinga Mitrowska who readily nurtured her talent. With the help of her vocal teacher, she is developing her craft and cultivating her musicality.
Read More
She has been improving throughout the years by participating in and winning countless festivals, competitions and concerts in the GTA, especially throughout the Polish community. Some of them include the International Festival of Religious Song, the Festival of Polish Song, the Annual Carol Competition, the Young Talents Competition, the CNE Rising Star Competition, and the Talent Nation Rising Star Showcase. Anna's classical repertoire consists of arias like Adele's Laughing Song (Strauss,) Je Veux Vivre (Gounod,) and Les Oiseaux Dans La Charmille (Offenbach.) She sings in English, Polish, Italian, French, and German.
Anna had the chance to perform during the "Summer Serenade Concert 2015" in the gardens of the Polish Consulate in Toronto. In 2015, she won first place in the American Protégé Competition and had the honour of singing in Carnegie Hall in New York City for the Winners Recital. Anna performed in the gala concert, "Dotyk Milosci" with the choir Quo Vadis and chamber orchestra Camerata directed by Krzysztof Jedrysik; she sang Una Furtiva Lagrima. They performed this concert in various churches, basilicas, and cathedrals in many cities including Brampton, Buffalo, Chicago, and Warsaw where her performance received standing ovations and moved the audience to tears. Anna has been rewarded for her hard work by receiving the Emerging Music Artist MARTY Award 2016. Anna loves being on stage and sharing her passion with the world. She continues to pursue her dreams of becoming a known singer.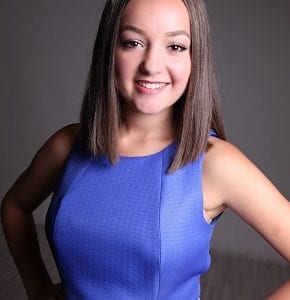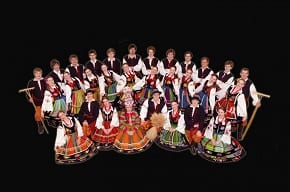 Bialy Orzel
White Eagle Polish Song and Dance Ensemble perform, it presents a colorful tour of Poland's diverse culture and history through song and dance. Each performance is flavoured with a veritable tapestry of art through music and movement. Throughout its 40 intensive and successful seasons, the award-winning White Eagle Polish Song & Dance Ensemble has worked hard in developing authentic and artistic Polish cultural entertainment. This colorful and energetic folk group was incorporated into the Canadian Multicultural mosaic in 1966 out of Paweł and Maria Dubicki's dedication to the preservation of Polish folklore, dance, song, and costume. Their deep affection, respect, and honour for the heritage of our homeland have been reflected throughout the many generations of the ensemble's performers. Since 1996 Artistic Director Ted Zdybał has brought the ensemble into a new technical and creative era.
Anna Leszonska
Ania Leszonska is a Polish-Canadian soprano from Toronto. She has been singing from a young age; her passion was discovered in the children's choir "Nazareńskie Nutki" from her parish, Our Lady Queen of Poland. She then joined MAVO Academy where she was taught under the direction of Magda Papierz and later, Kinga Mitrowska, who has been developing Ania's voice for the past 6 years. Ania has been singing in different events in Canada and even in Poland, where she sang for the celebratory heritage "Days of Lidzbark Warminski". She has won the Pastor's Award at St. Eugene de Mazenod's Festival of Christmas Carold, and the "grand prix" at the 10th Festival of Religious Song. Ania shares her love for music by singing every chance she gets. She performs at many Polish events, and is a regular performer for "Kabaret Pod Bańką". Ania continues to grow as an artist and aspires to share her music with people worldwide.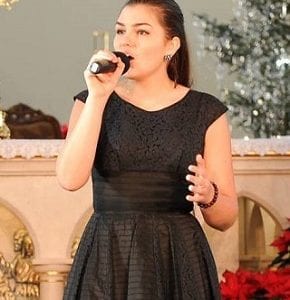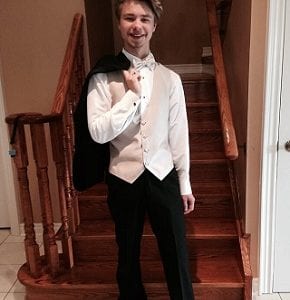 Pawel Szczepanek
Paweł Szczepanek is a 19-year-old baritone singer from Toronto. He started singing at the age of 9, and then joined MAVO Academy, where he was taught by Kinga Mitrowska & Magda Papierz. He attended Cawthra Park High School where he graduated as a drama major. Pawel took part in many musical events, such as the lead role in the musical Ragtime, being a regular performer for Kabaret Pod Banka, the Festival of Religious Songs, the Festival of Christmas Carols in Brampton, Charity events, and many other events where Pawel was able to share his love for music. Pawel continues to grow as an artist and aspires to share his music worldwide as a part of his career.
Natalie Castro
Natalie Castro is a Canadian artist she is 17 years old and was born in Toronto, Ontario. From an early age, she had a great passion for singing and music.
Read More
Despite her short career, she has managed to the share the stage with great singers like Gabino Pampini from Panama, Yan Collazo from Puerto Rico, Miles Pena from Cuba, and also had the opportunity to share the stage with Sonora Dinamita of Colombia, El Puma from Venezuela and also the great honour of opening for Group niche in the Latin Expo festival in Calgary
Natalie has worked with different music producers in Canada, and the Dominican Republic, such as Jose Antonio Hernandez (winner of multiple Latin Grammy's) and managed to record successful songs such as Mr. Postman (style bachata) and it's latest: Amor Mio (Original Song in bachata)
Natalie currently has her own singing coach Ms. Paula Griffith, one of the most recognized coaches of Canada. She is currently in her last year of high school in the prestigious Art school St.Elizabeth C.H.S for the vocal program.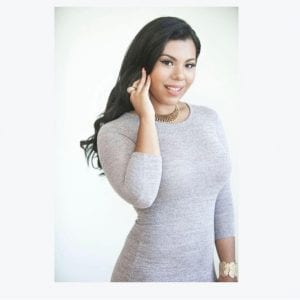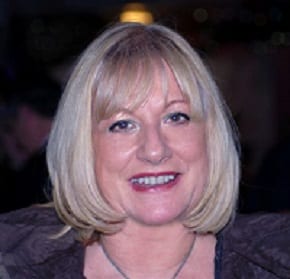 Yvonne Bogoria – Buczkowski
Life Time Achievement
Educator, civil servant, community activist
Yvonne as a child was a survivor of the Second World War. She was born during the Warsaw uprising in German-occupied Poland. Her father, Zbigniew Wodzinowski, was killed by Germans in Buchenwald and her mother was sent to Ravensbruck camp and then saved by Red Cross and taken to Sweden. Later she immigrated to Canada. Yvonne discovered the true story of her parents at the age of 16. Her parents who brought her up were her aunt and uncle so at least she was raised by her family. She reunited with her mother Alice Paulsson- Mytkowski in 1968. She earned her Master's degree in English at the University of Warsaw just before she left Poland.
Read More
The spirit of survival made her er and motivated to lead others to achieve. Her passion for education, learning, new challenges, and serving community were visible in all her endeavours. She started her career with teaching at York University and Ryerson Polytechnical Institute. For 20 years she worked as a Senior Trainer and Regional Administrator at the Ministry of Training, Colleges, and Universities, Province of Ontario. All this time she was active in the community. Last year, Yvonne received a Provincial Volunteer Award for 30 yrs. of community service.
Tanya Chernova
Global Excellence Award
Tanya Chernova is a voice of inspiration, empowering people worldwide as a celebrated speaker, author, mentor, and business expert using her guiding principles "know your power, live your purpose, ignite your passion and fuel your profits".
Read More
With an honours degree in business and psychology and fluency in English, French and Russian, Tanya has traveled over 50 countries as a sought after educator to some of the world's largest brands such as L'Orèal Professionnel, Polyconcept, Cisco, Henessy, and NASA. Working with savvy business leaders seeking to sharpen their edge and reinvent their culture, Tanya transforms companies and people with the mindset and skillset to succeed.
Tanya began her career in the skincare industry. At the age of 14, she became Canada's youngest government-licensed esthetician and passionately worked her way to becoming an international industry expert. At 21, she worked for Canada's largest skincare distributor as a sales representative and business development agent, exceeding her targets by 300% year over year. After growing into her role as a national educator for 5 different brands, she moved to France as an international educator, traveling 22 countries each year, and wrote 3 industry books on emotional intelligence and the spa industry that were translated into 11 languages. She was listed as the top 10 industry speakers in 2001 by Professional Magazine, South Africa. At 27 she became a trailblazing entrepreneur and formulated the award-winning Time Reverse "non-surgical facelift", setting records of over $1million in first-year sales through her appearances on over 50 shopping network shows worldwide. Over the last 10 years, she has contributed over $350,000 in donations to the United Way.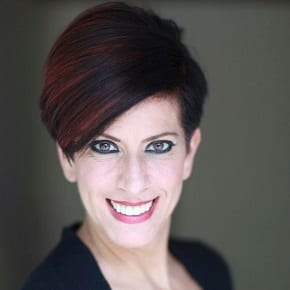 Michelle Peavy
Global Excellence Award
Michelle is a firm believer that success is not given but rather earned. She is often described as a Sassy, Jazzy, Classy Master Connector. A woman who has a way with words, red lipstick, high heel shoes, and making a grand entrance.
Read More
She is the Owner of Rimi and Company, an executive recruiting firm in Houston, TX, and Calgary, Canada. A GET OFF YOUR ASK Expert and Linkedin Traffic Cop. These talents go beyond business. She is an Inspirational Speaker, Motivator, Mentor, Salsa Performer, and a singer of the National Anthem for the NBA Houston Rockets. She is the producer of her CD, called MY VOICE, Online GET OFF YOUR ASK eCourse, and her book, The Freeway of Life.
Her latest accomplishments are hosting Workshops and Consulting privately with Individuals and Corporations on how to ASK and then using Linkedin as the GO TO Resource/Tool to get what you want.
Today Michelle will share some of her tips, tricks, and secrets. Get Ready – Fasten your seatbelt. Welcome, Michelle.
Iqra Khalid
Political Leadership Award
An avid believer in building strong communities and giving back to society, Iqra Khalid is a young Pakistani-Canadian woman who has lived in the riding of Mississauga-Erin Mills for the past decade. She immigrated to Canada in the late 1990s from England, where she began her formal schooling. Iqra graduated from York University in 2007, with a double major in Criminology and Professional Writing. She later obtained her Juris Doctor.
Read More
Educated in Poland and Great Britain, Margaret came to Canada 26 years ago as a visiting professor from the University of Warsaw, where she had obtained a Ph.D. and held the rank of Assistant Professor. She soon fell in love with her new country and decided to make it her permanent home. Ever since, Margaret has been a proud Canadian, promoting Canadian values around the world through her work as a journalist, cultural ambassador, and Polish TV correspondent. As the editor-in-chief of the leading Polish-Canadian newspaper "Gazeta", which has been operating for 28 years, she has ensured that information about Canada and its Polish community reaches people all over the world. Treated as an authority on all things Polish in Canada, she has been featured in numerous media interviews and has accompanied the Canadian Prime Minister's delegation during its official visit to Poland.
Building on her past experience as a radio personality and taking advantage of her fluency in both Polish and English, she and her colleague Tomek Kniat recently launched POLcast, the first-ever English-language podcast about Poland and Poles around the world. The program has quickly become a hit worldwide.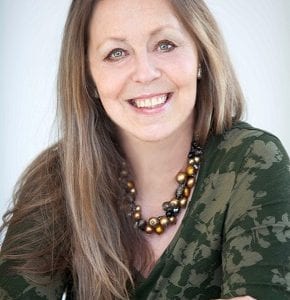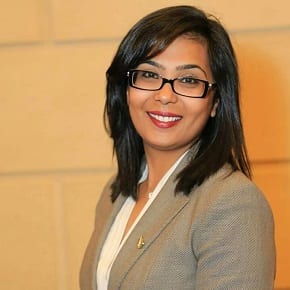 Michelle Peavy
Global Excellence Award
Michelle is a firm believer that success is not given but rather earned. She is often described as a Sassy, Jazzy, Classy Master Connector. A woman who has a way with words, red lipstick, high heel shoes, and making a grand entrance.
Read More
Throughout her life, Iqra has been a strong advocate for equality and fairness. She has proven her dedication to the community and her leadership capability time and again. Iqra has held numerous volunteer positions including President of the Pakistani Student Association, Media Relations Ambassador for the York University Student Alumni, Communications Coordinator for the Council for the Advancement of Muslim Professionals, and a Director on the Board for Breaking Free Foundation.
Iqra's primary objective has always been to strengthen the ties among Canadians. She is capable and determined to bring forward solutions, offer a fresh, progressive perspective, and help bring our nation to greater heights.
Teresa Berezowski
Political Leadership Award
Teresa (Wojciechowski) Berezowski was born in Edinburg, Scotland to Romuald, an officer of the First Polish Armoured Division, and his wife, Halina, a survivor of the Siberian deportations. Teresa's brother, Bohdan also survived the Siberian deportation along with their grandmother. Her grandfather died in Kazakhstan, her uncle was murdered in Katyn. Her family chose not to go back to post-war Poland and emigrated to Canada. Teresa finished her teaching degree and has 30 years of teaching experience in the elementary schools in Toronto – mainly at the Grade 7/8 level. She began to be active in the Polish community as a member of the Polish Scouting Association of Canada, progressing from a Brownie to Instructor.
Read More
She later held many senior positions in the organization – among them, as the Chair of the Executive Council of the Polish Scouting Association in Canada for 6 years. During this time she helped to organize many camps, leadership courses, and International Jamborees. These organizational skills lead to organizing events for other organizations, among them 3 Debutante Balls for the Polish Engineers Association in Canada. While Chair of the Executive Council of the Polish Scouting Association in Canada, she became involved with the work of the Canadian Polish Congress and initially served as Vice-Chair of the Executive Council of the Canadian Polish Congress for 4 years. Teresa was Recording Secretary of the Head Executive Board of the CPC for 2 years and later Vice-president of Canadian Affairs of the Canadian Polish Congress. In October 2010, Teresa was elected President of the Head Executive Board of the Canadian Polish Congress at the Annual General Meeting held in Montreal. She was re-elected President of the CPC in October 2012 at the AGM held in Edmonton and once again at the AGM in Thunder Bay in 2014, both times by acclamation.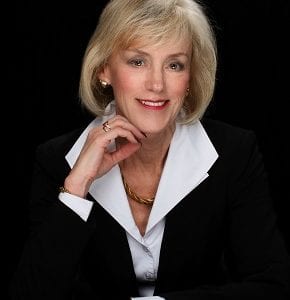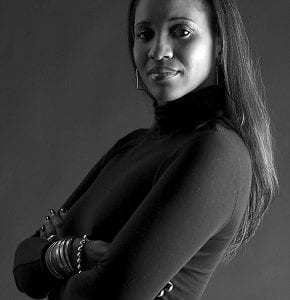 Nadine Spencer
Philanthropist of the Year Award
Nadine Spencer is the CEO of BrandEQ Group Inc., a global marketing and communications agency specializing in marketing, communications, and PR.
Spencer has earned a reputation as an experienced professional who accelerates strategic growth and brand visibility for clients. Through her coined "People Matter" concept, she has expanded market growth and increased revenues for various multinational enterprises by amplifying their messages to a wider audience.
Read More
Nadine has held a variety of senior positions throughout her career. Clients include Burberry, Mercedes Benz, Merchandise Mart, Four Seasons Hotel and Resorts, The World Bank, The Law Society of Upper Canada, Jamaica National Building Society, and Holt Renfrew. Celebrity collaborations include Sean "P. Diddy" Combs, Colin Cowie, Art Smith (former chef to Oprah Winfrey), Chef Selwyn Richards, and Padma Lakshmi.
Recent projects include created Canada's first world-class food event, the Delicious Food Show, for which Spencer secured the Food Network as media sponsor in its first year. She also managed all aspects of the show's production and strategic direction. The show was then acquired by conglomerate Informa and is now the Toronto Wine & Food Show.
Marsha Pereira
Philanthropist of the Year Award
When we hear about Cinderella of the 21st century, we may consider Marsha Pereira.
She meets her prince –Hasson in 2005, on his business trip to her country-Jamaica, and as in fairytale story, they fell in love from the first sign. Two years later they were able to say "I do", but unfortunately it took another 18th month for Marsha to finally land in Canada.
Wife, and now a mother of 2 beautiful, loving children Kyle and Zoë, Marsha uprooted herself from her country and family to join her husband on a journey to make a difference in the lives of every Canadian. Little did she know that what started as a dream would become such a huge reality?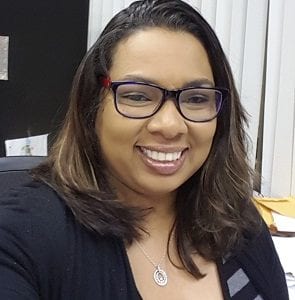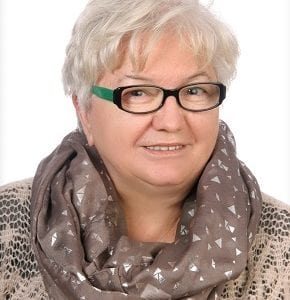 Lucy Stec
Charity of the Year Award
Lucy Stec -; a wife, mother, and grandmother, a public persona, an individual of extraordinary sensitivity. Lucy is a modern woman, always elegant, clever, and resourceful, skilled to deal with different life situations.
Read More
For the past few years, she has been a president to a non-profit organization, Canadian Polish Women's Heritage Fund, which undergoes a renaissance under her presidency. She describes herself as "overworked" and it is her who gives an example of how to be a modern but a traditional woman at the same time. She acts with passion, devoting every moment of her personal time to those in need. She opens her heart and ears to the voice of others. She is a living example of a woman with huge potential and passion to create extraordinary things – combining diligence and optimism in a fight because she realizes that any attempt to action is a message to the world.
Lucy Stec is a living proof of a person living abroad(a Polish immigrant), and having enough potential to build a "home" of deeply rooted traditions as her own, and simultaneously act in favor of Canadian society, caring for those in great need of help.
Enza Tiberi-Checchia
Charity of the Year Award
Enza Tiberi-Checchia is the President and visionary innovator of Decorenza, the only independent decor studio serving multiple builders simultaneously. Decorenza provided Dècor Services as well as Designing of model homes/suites, sales offices, and amenity spaces to some of the finest builders and developers in the GTA.
Read More
Enza's accolades include BILD (Building Industry and Land Development Association) Professional Services Member of the Year Award, OHBA (Ontario Home Builder Association) Award of Distinction for Best Design Studio, and the BILD Stephen Dupuis Community Builder of the Year Award, for her philanthropic contributions to the community.
Enza's unwavering commitment to the new home building industry is evident in her many roles. She is a Director on the BILD Board of Directors serving her second consecutive term, Past Chair of the BILD Decor and Design Committee, Member of both the Low & High-rise Programming Committee and Party for Humanity Committee. Enza is a Freelance Columnist. Her monthly columns appeared in Homes Publishing Group and Metroland Media. She was also a contributor to Ontario Home Builder Magazine.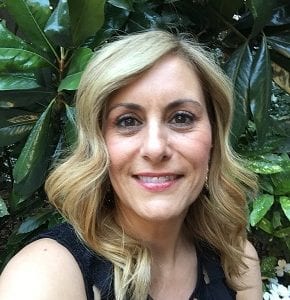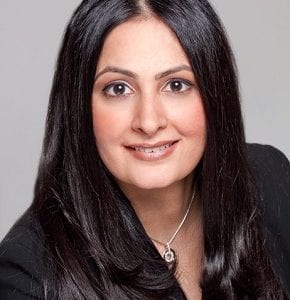 Rinku Deswal
Business Development and Growth Award
Rinku Deswal is a lawyer and the owner of RD Law Professional Corporation, a law firm located in downtown Mississauga. Before her career in law, Rinku completed her Master's Degree in Counseling Psychology. Primarily a litigator for over a decade, Rinku maintains an active practice in solicitor's work in concert with her civil litigation practice, where she sustains a niche practice in aviation law as well as corporate, family, employment and risk management.
Read More
She is also general counsel to a number of businesses in the GTA. Rinku's life outside the law has been an active one as she has participated in and contributed to various community organizations and charitable causes in the community, such as St. John Ambulance (Peel). Rinku is an Ambassador for the Mississauga Arts Council. Rinku currently also sits on the Board of Directors for Crime Stoppers (Peel) and is Chair of their Fundraising Committee. Rinku co-hosts a national TV show featured on Rogers and OMNI television called 'Kitty Talk', which focuses on currently trending issues in the South Asian community. Rinku is also the Vice President and creative head of Colors of Asia Inc, which among other initiatives, provides event management services in the GTA. Rinku is the recipient of the 'Entrepreneur -; Law Industry' award by Women Achievers Canada for 2016.
Meni Mancini
Business Development and Growth Award
Meni Mancini is a seasoned executive with over 20 years of International Trade experience specializing in helping companies understand the legal implications of cross-border trade.
Through her proven business acumen and strategic direction, Ms. Mancini was responsible for the management of business development and marketing activities for a leading North American consulting firm, setting up the firm for unprecedented growth and leadership positioning in the market place. Her portfolio of clients included consulting assignments for various industry groups including large multinational firms such as Detroit Diesel, DuPont, General Electric, Chrysler, Hallmark, Kellogg's, Research In Motion, Maple Leaf Foods, Shell, and Criterion Catalyst, to name a few.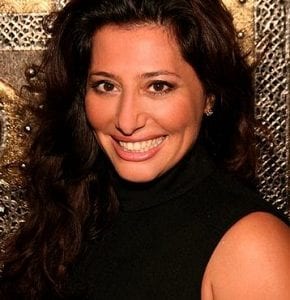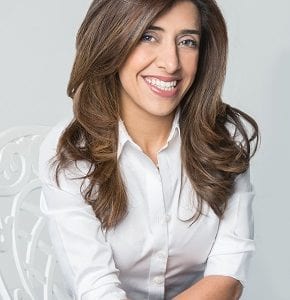 Lena Guirguis
Business Development and Growth Award
Lena Guirguis is an innovative powerhouse that specializes in connecting people with their final destination. She is a Wealth and Asset Management Advisor, Real Estate Investor, and author. Lena is a partner at New Venture Management, a full-service Real Estate Consulting firm, and co-founder of NV Property Management, a boutique-style firm offering its clients unique asset management solutions across Eastern Ontario, Hamilton, and the GTA.
Read More
A Toronto native, Lena began her real estate journey in 2003 at the age of 21 with the purchase of a mismanaged triplex in Eastern Ontario to buy, fix and hold. By the age of 25, she had acquired a multi-million dollar portfolio and was running one of Ottawa's premier asset management firms. Through her experience, Lena is proving to be a leading authority on Real Estate Investing and Asset Management. She is a regular contributor to Canadian Real Estate Wealth Magazine, has made guest appearances on several Television Programs like; Your Money and Real Estate with Mark Vosylius, The Everyday Investor with Rav Toor, Kapilaris Talk TV, as well as the Nikki Clarke show, and has spoken on stage at the Property Show alongside Scott McGillvary, Amanda Lang, and Don Campbell.
Ilona Girzewska
Self Development Award
In October of 1992, Ilona immigrated from Poland to Canada with her 2 children. Working in various manual labour jobs over the years, she always knew that she wanted to do more for herself and her family. In 2006, she started working for PMA Canada as a Sales and Promotions Account Manager. This job opened up many new doors for her as she gained new skills working alongside amazing individuals. In addition to her current job at PMA, Ilona is also a journalist for a Polish newspaper "Wiadomosci."
Read More
She has been part of a Polish Cabaret for many years where she shares her creative side in live singing performances as well as comedy skits. She loves being busy and working with others and that is why she decided to open up her own business. Ilona's new company "Unique and Creative" offers a variety of services for various types of events. She creates amazing decorations, village tables with Polish food, candy bars, and visually appealing centerpieces for her clients. She takes great pride in her work and its very evident in the final results. Lastly, Ilona was offered an exciting new opportunity as an Accredited Wedding Officiant, and being the adventurous type, she took it on. She is truly one of a kind so its no wonder that her 3 grandkids call her super grandma.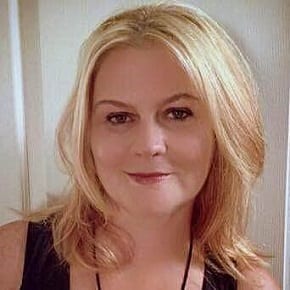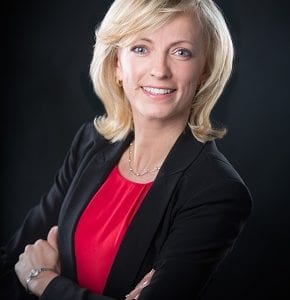 Meggie Stoch
Self Development Award
Magdalena Stoch Broker at Re/Max Realty Specialists Treasurer of Polish Association of Highlanders of Canada Former Vice President of Canada Poland Chamber of Commerce of Toronto.
She was born and raised in the winter capital of Poland, Zakopane. The rich and a strong culture of Polish Highlanders have always been the main component of her DNA and helped in shaping her personality today. Maggie has always enjoyed sports and folklife as important pillars of everyday life.
Read More
She specialized in her undergraduate degree in Business Management and continued her studies at the University of Economics of Cracow, obtained her Master's Degree in Marketing & Management. She also has a minor degree in Arts. Upon completion of studies, her ambitious energy, led her to own and run her own tourism business in Zakopane. After a few successful years of entrepreneurship, she realized that this career had limited growth opportunities. Maggie heard for years about Canada from her mother's numerous visits, of this great country of opportunities, and decided to expand her horizons, and go to Canada not knowing if success would follow.
Positive approach, detailed planning, open-mindedness, persistence, hard work, and determination has continued to shape her way to success in Real Estate. Her career started over 10 years ago in a clerical position and continues to this day as a Broker at Re/Max Canada.
Freda Iordanous
Self Development Award
For designer Freda Iordanous, fashion design is not just a career… it is a passion! When Freda immigrated to Toronto in 1971, she brought with her a solid design background, an unerring eye for detail, and a distinct European flair.
She began as a couturier for a private clientele and was encouraged by this loyal following to open a haute couture shop in 1973. As her reputation flourished, so did her business. With a degree in Fashion Design and the experience of owning a couture shop, Freda soon fulfilled her immediate goal to reactivate the business she had left behind in Greece. She set up "house" as a couturier for small private clientele, which soon grew rapidly into a manufacturing and fashion company.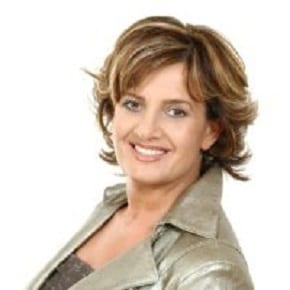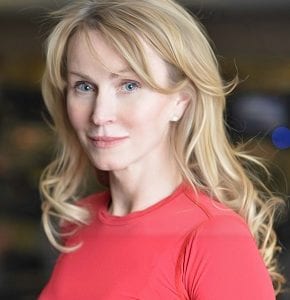 Theresa Dugwell
Best Community Service Award
Theresa Dugwell, co-author of the book, Power Source for Women: Proven Fitness Strategies, Tools, and Success Stories for Women 45+. It is based on the idea that fitness provides a way for women to gain a sense of control over their attitudes, body, and life. Her recently released book is called, Love Your Body, Embrace Your Life teaches women of all ages how to connect with who you are and come from a place of self-compassion and love. It's a journey that helps women of all ages come from a place of power when taking on their health or fitness rather than struggle.
Read More
Theresa is a Results Coach for one of the leading Transformational Companies in the world. She coaches men and women on how to get results in all areas of their life from business and health to accomplish a big goal.
She is a member of the Canadian Fitness Professionals Association and is a Certified Life Skills Coach and Facilitator, a Certified Spinning and Pilates Instructor, and a Fitness Instructor Specialist.
Iwona Malinowski
Best Community Service Award
Iwona Malinowski works for the O.C. Tanner Recognition Company and has been with the company for the last 25 years. O.C. Tanner helps thousands of the world's most respected brands reward their employees for their achievements. Iwona is also a teacher. Before coming to Canada, she taught the Polish language in Poland and now continues teaching in Canada. She teaches children and adults.
Read More
But what separates Iwona from others is her volunteer accomplishments outside of her workplace.
Iwona serves in a volunteer capacity as the President of the Polish Teachers Association in Canada. In this position, she represents approximately 70 Polish Heritage Schools across Canada. Iwona is also a volunteer member of the Board of Education Council appointed by the Minister of National Education in Poland. The Council consists of representatives of the Polish community education system from around the world, as well as educational experts dealing with the challenges of education of Polish children abroad. Iwona attends meetings in Poland where the Council discusses issues pertaining to Polish education abroad and other related matters. She is also a volunteer member of the Board of Congress of Polish Education.
In 2012 and 2013, together with Fahrenheit Center for Study Abroad, Iwona organized the Polish University Fairs in Toronto to promote Polish universities and their offer of studies to young Canadians.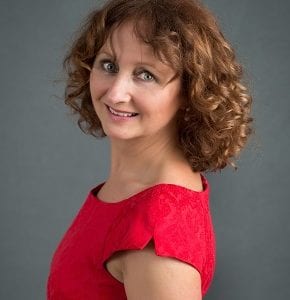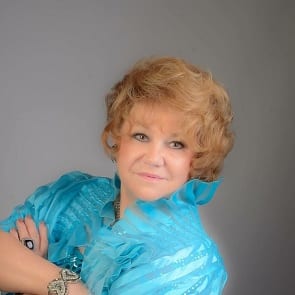 Teresa Klimuszko
Best Community Service Award
Teresa Romanowska-Klimuszko was born in Lodz, Poland. The Polish community received once nicknamed "Toronto's Nightingale". In Canada, he lived since 1961. She started taking singing lessons at the Royal Conservatory of Music in Toronto. Then there was the student of prof. Bernard Deamond, Faculty of Music at the U of T, and in Poland, where the development of her talent directing doc. Adam Duliński, dean of the Academy of Music in Lodz, MA Maria Foltyn, artistic director of the Festival Moniuszko, where Teresa Klimuszko participated.
Read More
She has performed in many Polish cities, recorded recitals in Lodz television programs nationwide. From the beginning of his stay in Canada, he was looking for contacts with Polish culture.
Sheri Majdpour
Volunteer of the Year Award
Sheri is Vice / President & Sales Representative of Sans Souci Executive Realty, She is a National Marketing Manager and Branch Manager of Sans Souci Marketing Alliance, She is Vice / President and Exclusive Representative and mandate of IBG Group Inc. in Canada, Unites State and China. Also, She was the Executive Director and owner of the Manufacturing of Medical Device. Sheri has also been actively involved in her community by volunteering and has served as a Treasurer, Fundraising committee, membership Chair, President-Elect and President of Soroptimist International of York since 2009 to support university students "single mother's education."
Read More
Sheri has been Volunteering as a Silent Auction Chair for McMichael Canadian Art Collection ( Moonlight Gala ) for the past five years. To support Art and culture of Canada and art student education. She had been volunteering as a Fundraising committee and silent auction chair for Joy of Aging( Mackenzie Health Hospital) for the past 3 years to purchase an additional MRI machine. Sheri is Volunteering as a Board member and Fundraising Committee for MENA Art Foundation. ( helping visual Art student education) Sheri believes, Putting a smile on people's faces is priceless She has the heart to teach a young adult how to succeed in life. She believes Helping women is helping a family, community, city, country, and Helping the world.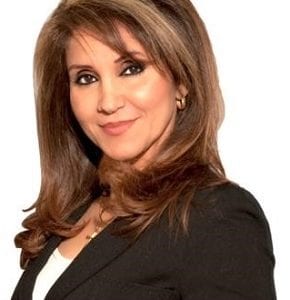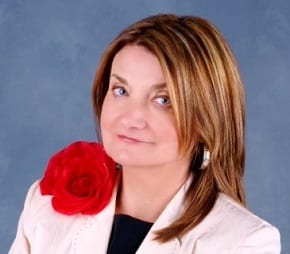 Anne Balaban
Volunteer of the Year Award
Anne Balaban is the acclaimed author of the book "Common Sense is Uncommon" a renowned motivational speaker; corporate trainer; and psychology instructor. Anne has been recognized as an international expert in human potential and she has a wonderful ability to inspire audiences toward increased levels of self-esteem and peak performance. Anne is active in the community, through speaking engagements, adult education, as well as leading book and movie reviews.
Gabriela Nowak
Mind, Body and Spirit Award
I do what I do because I believe I "Can Change The World One Life At A Time!" Ever since I opened my mom's beauty bag when I was a little girl, I fell in love with the power all those products had. I loved the fact that they could transform the way you look in minutes. That was the moment I knew I wanted to be a part of that transformation. From the beginning, my dream was to make a positive change in people's lives. Everything I've been through growing up from activities I was involved in, to my education, and the people I've spent time with, has inspired me to launch my own Spa and be the woman I am today.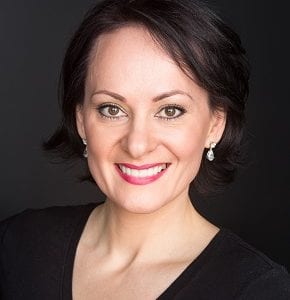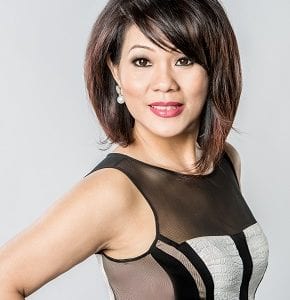 Shirley Wu
Mind, Body and Spirit Award
An iconic figure in make-up & beauty artistry, Shirley Wu is one of the most sought after make-up artists in North America. She is a true believer in the power of beauty – inside and out. Shirley's passion for creating a glamorous experience for her clients, from brides to models or regulars at the salon is what creates that luxurious feeling of being Wu'd – one unlike no other. And it is that which sets Shirley Wu and her team strides apart from the competition.
Read More
For over three decades, it has truly been a family affair with Wu's working to develop a brand parallel to none – Beauty Concept by Shirley Wu. Shirley's portfolio boasts an array of countless magazine covers, editorial features, and more brides than one can imagine! Shirley's beauty journey began while working in her mother's salon in Lahore, Pakistan. Many years later, she has mastered the artistry of beauty, offering services ranging from bridal hair and make- up, hair styling, custom blend foundation, and airbrush to nutrition & lifestyle coaching, facials, and spa services. In addition, Shirley is a certified make up instructor offering classes for basic and advanced makeup techniques and applications, as well as an ambassador for the international line of Motives Cosmetics and products.
Klementyna Rys
Mind, Body and Spirit Award
Klementina Rys was born in Poland in a little town Chrzanow near Krakow. She moved to Germany at the age of 14 and came to Canada at the age of 16. Klementina has been fascinated with health and fitness from a young age, but it wasn't until she was coaching a young girl to achieve her personal health and weight goals when she stumbled upon yoga. She fell in love with yoga practice "from the first breath".
Read More
After about two years of regular practice, she has decided to complete a Yoga Teacher's Training while working full time as a Service Manager at an automotive dealership downtown Toronto. Once the company which she worked for closed its doors right before Christmas in 2011 and she found herself unemployed from a job that was unfulfilling, stressful with long hours and prevented her to live the life she always dreamed of, she decided to turn this into an opportunity to change her life around. She completed her yoga teacher training and when her teacher and mentor offered her to take a new studio over, scared and excited at the same time she jumped into stormy and deep ocean waters and never looked back. Her life did turn around. She has given up and sacrificed many things, to stay afloat but the drive to help others kept her going.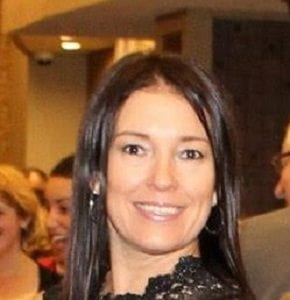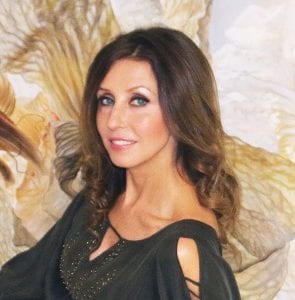 Agata Wisniewski
Art and Entertainment Award
Agata Wisniewski was born in Poland in the town of Lodz, she moved to Canada when she was 14 years old. Wisniewski went to York University and completed a double major in Fine Arts Degree and Psychology. She also decided to finish a Graphic Communications program at Ryerson. Wisniewski enjoys themes such as nature, horses, and "spirit art". In general, her spiritual journey plays a great role in the inspiration for her art themes.
Read More
Flowers – Agata is fascinated with illumination from within, to her it exemplifies the soul shining through. Light symbolizes "God" energy. Wisniewski uses flowers which's shape remind her of "Angel Wings" or "boat gliding on the water", the sense of movement reminds her of our journey through life.
Horses – Agata sees animals as spirit forms in physical bodies, she feels great love and connection to them, whenever Agata paints a horse she always connects with the horse spiritually and most importantly meets the horse in order to feel it's energy-which she portrays in the painting. Furthermore, Wisniewski has experienced horses showing themselves to her in dreams as spirit guides.
Spirituality – This area of her work is extremely exciting, it exemplifies Agata's spiritual awakening, soul searching, and various out of body experiences. It also illustrates the awakening process. She works with various energies in the deep state of meditation, those experiences are truly ecstatic but also informational so she uses them as inspirations for her art.
Kinga Mitrowska
Art and Entertainment Award
Kinga Mitrowska born in Montreal began her musical studies at the Faculty of Theatre in Marianopolis College in Montreal and then traveled to Poland, where she graduated with a master's degree from the Fryderyk Chopin University of Music in Warsaw. She made her debut, which turned out to be a great success, as Despina in Mozart's Cosi Fan Tutte, staged by Polish State Opera.
Read More
She was engaged by the Warsaw State Opera as a solist. Among her roles were: Susanna in Mozart's Le Nozze di Figaro, Musetta in Puccini's La Bohème, or Violetta in Verdi's La Traviata. During her stay in Poland, she also recorded for Polish Radio and TV. When she returned to Canada, she continued her acclaimed successes with lead performances with the Toronto Operetta and Opera in Concert. She also devotes her time to sharing her knowledge with her students. In the last four years, she has been staging shows with her students, "Magical Broadway" "Variete". Kinga is a recipient of many awards of vocal competitions and festivals. Many of her students are following in her footsteps by also winning in voice competitions "American Protege" "NATS Voice Competition" "Hall Leonard". In recognition of her talent, the Academy of Canadian Cinema and Television nominated her in 2005 for the 20th Annual Gemini Awards in the Best Performance category. In 2007 she was decorated with the Medal of Merit by the Polish Ministry of Culture for her artistic achievements. She is the recipient of the Ontario Volunteer Service Awards that was given to her in 2008. In 2013 she was awarded the Gold Cross of Merit from the President of Poland for her propagation of Polish culture in Canada. Kinga is a member of RCM, Equity, and National Association of Teachers of Singing.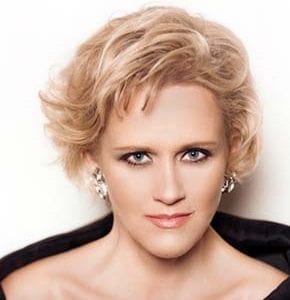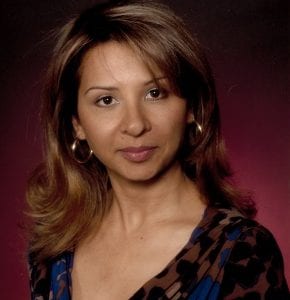 Keya Bayramova
Art and Entertaiment Award
Keya is a native of Turkmenistan and is the daughter of the renowned artist Durdy Bayramov. Keya followed her father's footsteps and acquired a degree in fine arts from the Shota Rustaveli Turkmen State College of Arts. Always with a keen interest in economics, she then acquired a degree from the Turkmen Institute of National Economy followed by graduate studies at Moscow Institute of Economy and Humanitarian Sciences. On completing her studies Keya immigrated to Dubai where she became a serial entrepreneur and founded four successful enterprises employing over 2700 people and servicing the highly competitive and male-dominated construction sector.
Read More
Today, Keya is residing in Canada with her husband and three children running the Durdy Bayramov Art Foundation (DBAF) in Toronto. Keya's late father, Durdy Bayramov was the first person to open a school for female artists in Turkmenistan. Inspired by her late father's passion for education and love of art, Keya founded the Foundation with a mission to celebrate the life and legacy of Durdy Bayramov through inspirational, educational programs, which cultivate cultural exchanges and stimulate the vitality of the arts. With Keya's leadership, in just under 2 years, the Foundation held multiple successful programs introducing Turkmen culture and arts to people of North America. Some of the events organized by the Foundation included exhibitions, cultural workshops, and concert series titled Turkmen Music Days in Canada. Keya is dedicated to running a successful organization, which empowers others, while continuously raising the bar on the foundation's impact in the art world. She is also actively involved in the Foundation's exhibition and research projects and is an author on multiple publications. As a philanthropist, Keya provides support to multiple people and organizations among which are Humber River Hospital in Toronto, Ryerson University Lifeline Syria Program, and many others.
Maria Dubicki
Resilience Award
Maria Dubicki néeTelecki emigrated from Poland to Canada in1955 and married Paweł Dubicki in 1957. In1966, out of Maria and Paweł's love and dedication to the preservation of Polish folklore the "White Eagle, Biały Orzeł, Song and Dance Ensemble" was born. In two short years "Biały Orzeł" became one of the top-performing dance groups in Canada.
Read More
As their repertoire expanded, so did the need for new costumes and props. Maria took a very active and dynamic role in the expansion of the design of the costumes, always making sure that every costume reflected the original region's authenticity. Her deep affection and passion honours the heritage of her homeland and is reflected throughout the many generations of past performers and alumni. 1972 was one of the most important years in the history of
Biały Orzeł when a long-awaited dream became reality, Biały Orzeł traveled to Poland to take part in the 2nd World Festival of Polonia Folk Ensembles. To thrill Canadian audiences with Polish folk dances was rewarding, but to be able to do the same in Poland where dances originated, was the greatest reward. Despite many health issues during that time, Maria continued with resilience to preserve the authentic Polish folk culture in Canada which continues to be a foundation for the continued reverence and expansion of Polish Folklore throughout the "Canadian multicultural mosaic".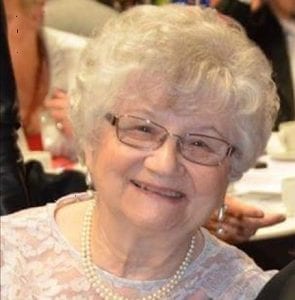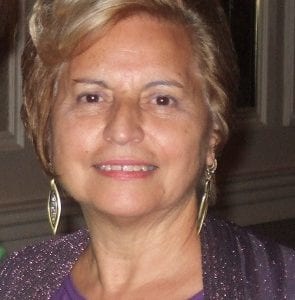 Graziella Milosavlevic
Resilience Award
Graziella immigrated to Canada as a young woman after her hometown in Italy was destroyed by an earthquake. Her challenges were similar to all other immigrants trying to adapt to a new country, she didn't speak the language, was unfamiliar with the Canadian lifestyle but she worked hard to learn English with minimal resources and learned on her own. Today although her accent is still prevalent she speaks it fluently. Graziella as a single mom raised two children and although they faced many hardships, through Graziella's perseverance and guidance they have grown into amazing successful individuals.
Read More
Graziella has always been very involved in her community by volunteering countless hours at her local Italian Club, fundraising events, and assisting political candidates in their campaigns. She has followed her passion for music by being a soloist in Coro Club Italia for more than 30 years. Her commitment to helping others is unsurpassed, at a time in her life when she could sit back and enjoy retirement she still continues to inspire and guide as she continues to volunteer regularly. Graziella is truly a remarkable woman who encourages and inspires joy in everyone she comes in contact with.
Olga Krasa-Ryabets
Student Of the Year
Olga is an Amsterdam-based theatre Olga is an Amsterdam-based theatre director and researcher. She was born in Kiev, Ukraine when it was still part of the former Soviet Union and moved to Toronto when her family immigrated to Canada in 1996. Olga studied acting at California State University, Los Angeles while living on under twenty dollars a week and working in theatres as a stage manager and assistant director.
Read More
Later on, she transferred her degree closer to home. Despite the loss of her father during that time, Olga managed to finish school with a Theatre Specialist BA with Honours from the University of Toronto. In 2009, Olga moved to Prague to complete her MA in Alternative Theatre Directing and Puppetry at the Performing Arts Academy (DAMU). She has learned the Czech language especially in order to be able to study at the school. Her production of S.I. Witkiewicz's The Water Hen (2010) traveled to Europe en Cies festival in Lyon and to the Czech Regional Festival in Hradec Kralove after a successful run in Prague. Olga participated in residencies and conducted workshops in Aarhus, Belgrade, Nantes, and Oporto. She also presented at conferences, lectured, and taught acting, movement and puppetry at Charles University, Adam Mickiewicz University in Pozan and the University of Amsterdam. Olga directed and designed Ibsen's Lady from the Sea (2012) and Tales from the Middle Ages (2013/14). Currently, Olga is completing her Ph.D. at the University of Amsterdam and lecturing on research skills, literary theory, and cognitive approaches to cultural studies.