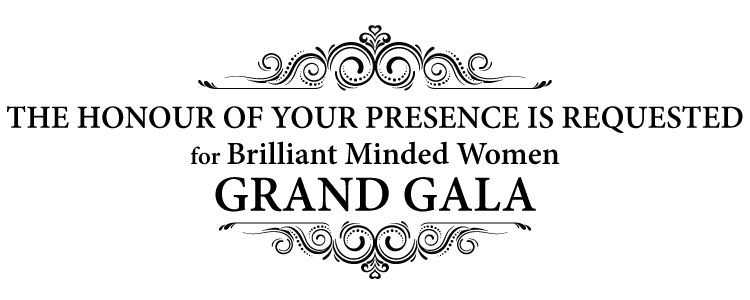 PARAMOUNT EVENTSPACE
222 ROWNTREE DAIRY RD, WOODBRIDGE,ON L4L 9T2
I extend heartfelt greetings to all guests who have gathered to celebrate our 1st annual Brilliant Minded Women Organization Gala Event. It's an exciting time for our organization as we continue to grow, meet and bring inspired people together. We are honored to be able to celebrate the achievements of our amazing Award recipients.
The Brilliant Minded Women Organization is extremely grateful to all sponsors and supporters for their generosity, our event could not have happened without their participation. We are happy to have all ends of the spectrum represented and realize the impact of everyone's participation and the necessity of the roles. We are pleased to provide you with a forum that allows the chance for us to thrive and grow. With your help, we intend to accomplish even more in the years ahead. Finally, a heartfelt thank you, to the 2014 Gala Committee. Your dedication, creativity, and resourcefulness made this evening possible allowing us to create an engaging environment.
Sincerely,
Agata Klimczak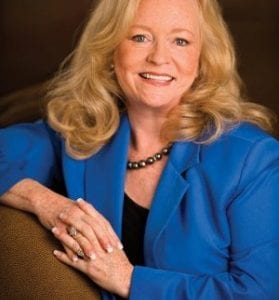 Sharon Lechter
Sharon Lechter is an entrepreneur, author, philanthropist, international speaker, licensed CPA, Chartered Global Management Accountant, and most importantly a mother and grandmother. A life-long education advocate, she is the founder and CEO of Pay Your Family First, a financial education organization. Regarded as a global expert on financial literacy, Sharon has served as a national spokeswoman and Presidential Advisor on the topic.
Shanna McFarlane
Known as the Power-house Entrepreneur who went from "Homeless on the Streets to Owning the Street!" & "Homeless to Millionaire!" She is a recognized leader and the new voice for personal and entrepreneurial success! Shanna went from a life of many challenges and adversities, including being homeless at the tender age of 16; against the odds, she changed the outcome of her life by changing the script, chapter by chapter – going on to build a multi-million dollar real estate business and founded several other profitable and successful businesses, some of which she started from the trunk of her car!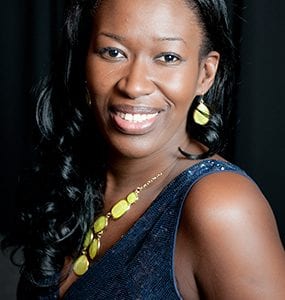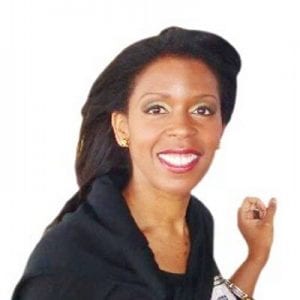 Miss Krizia
Krizia teaches entrepreneurs & small businesses on how to leverage the BEST online marketing strategies that are "working right now". All of her trainings are in "plain English" and devoid of heavy tech-talk to ensure her clients are able to take immediate and decisive action in order to see faster results! She also helps budding authors master book marketing and build a business behind the book to ensure long term and recurring revenues. Krizia as been featured in a 2-page article in Forbes magazine. She's been featured on CNN. Krizia has also been featured in Social Media Examiner, The Globe & Mail, Toronto Star, The Huffington Post, and Tech Journal.
Grenville Pinto (aka G Pinto)
Born in Hamilton, Ontario, Canada, Grenville has been playing the violin since the age of seven. His musical abilities have been nurtured from a young age with continuous recitals and performances that have resulted in his love for the stage and entertaining others. He comes from a musical family, with his mother playing and teaching piano, his father who sings, and two sisters who are professional pianists and accompany Grenville regularly.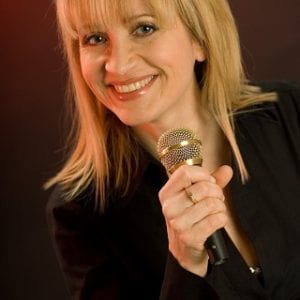 Margaret Maye
Today she is an eclectic vocalist, a classical singer with both great respect for the past and an enthusiastic embrace of contemporary music. Her musical tastes and boundaries have continued to change and to expand. Passionately dedicated to her work, she is always striving for artistic excellence. This versatile singer and actress is constantly challenging her abilities. In her search for communication and artistic expression, she had explored and established herself as an outstanding performer in various musical styles and genres.
Victor Crowl
Jamaican born, Toronto raised, Victor Crowl is ambitious & tenacious, creating Smile Music & Film Productions, Ltd., as production & promotional conduit for himself and other artists. It is through this self-cultivated creative environment that Crowl has spent the past 20 years, emphatically developing his writing, film & music projects. S.M.F. Productions brings together Toronto's finest creative project teams with decades of experience to create and implement innovative media solutions for a wide range of satisfied customers. Victor Crowl has launched a series of personal music, writing & film projects. 1989's "Can't Stay Away" CD, 1996's "The Healing" CD, 2006's "Freedom Odyssey" CD, 2006, a feature documentary filmed over the past 20 years called "What It Takes" 98 min., 2006, a dramatic musical feature entitled "Many Seasons" 98 min., and 2006 documentary "In The Footsteps Of Shaolin" mark Crowl as a voice to heard in not only the Canadian music scene but in multiple mediums the world over.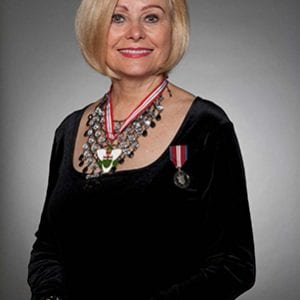 Ellen Campbell
CEO, Founder Canadian Centre for Abuse Awareness. A survivor of childhood sexual abuse with a long road to healing, Canadian Centre for Abuse Awareness CEO and Founder, Ellen Campbell, translated her own recovery into hope for others. CCAA is a national non-profit charitable organization that provides support through prevention programs, advocacy and product for victims of abuse and their families. This agency, which started in her basement in l993, now helps over 200,000 victims and their families across Canada. CCAA has a weekly, national television show called "Living Clean Living Well", along with a monthly eZine called AbuseHurts.Ca.
Maggie Habieda
Owner of Fotografia Boutique, a premier portrait studio in Oakville, Ontario. Her specialization is Classical timeless, "therapy" through photography and most important, "visualization" of the life of our dreams through impeccable and unique pictures that leave the reviewer astonished and the recipient client amazed by their internal and external beauty.